An impromptu gathering of pre Christmas club keenies assembled at Balachroick in Glen Feshie after the IBSC grapevine had suggested the location had caught the snow & would be a good alternative to what was sure to be a busy Cairngorm.
Further early season snow had landed in the preceding 48 hours and a binocular reconnaisance mission the previous day confirmed the northerly winds had blown the snow into the gullies which descent westward from the summit of Sgorr Gaoith. The only problem was the snowline was considerably higher than the road so after the usual roadside faff we eventually set off to boot pack up through delightful caledonian pine forest to reach the snow line which met the upper limit of the trees at 450m.
A short distance higher and thankfully skis were finally put to use for the skin up into Coire na Cloiche. Higher still we flanked around Meall Tionail (named after a pair of ill fitting boots?) & carried on up the ridge to Sgorr Gaoith.


In thickening mist, which fortunately hid the modesty of one of the party who was left exposed in more ways than one, we headed towards the summit which was reached in less than 2 hours.

Skins off and with no views, lunch was quickly disposed off before we gingerly descended the first few metres down into Allt a'Chrom alltain. Visibility was particularly challenging & it became a brief game of chicken as following was infinitely easier than leading.
Copious amounts of fresh powder tempted us on however and after a few tentatitive turns, the quality of snow & lack of rock sharks encouraged everyone to let loose with fresh lines carved across the hill. In no time we had descended over a km & lost 450m in altitude….. so good in fact that with little pursuasion, skins were back & we headed back up for a second run.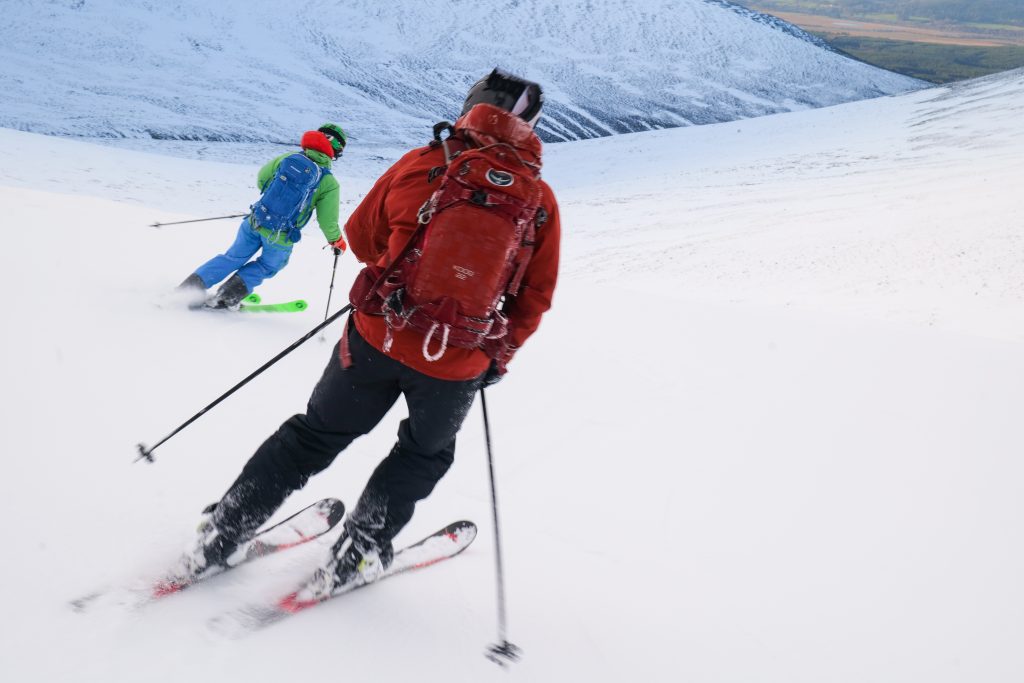 Second time round there was no hesitation & with the mist again spoiling the views we all wooped our way down the line of the gully with Ben showing his party ski tricks and Niall showing us all how to ski in style.


Incredibly the fresh snow now ran into perfectly frozen old snow which under quickly cooling temperatures had hardened sufficiently to hold our weight. So with little effort & by holding the line we traversed around the hillside & back into the lower area of Coire na Cloiche. Skis were back onto the sacks and it was a happy crew who headed into the forest & back to the cars with hot chocolate at Loch Insch water sports as a final & sociable treat.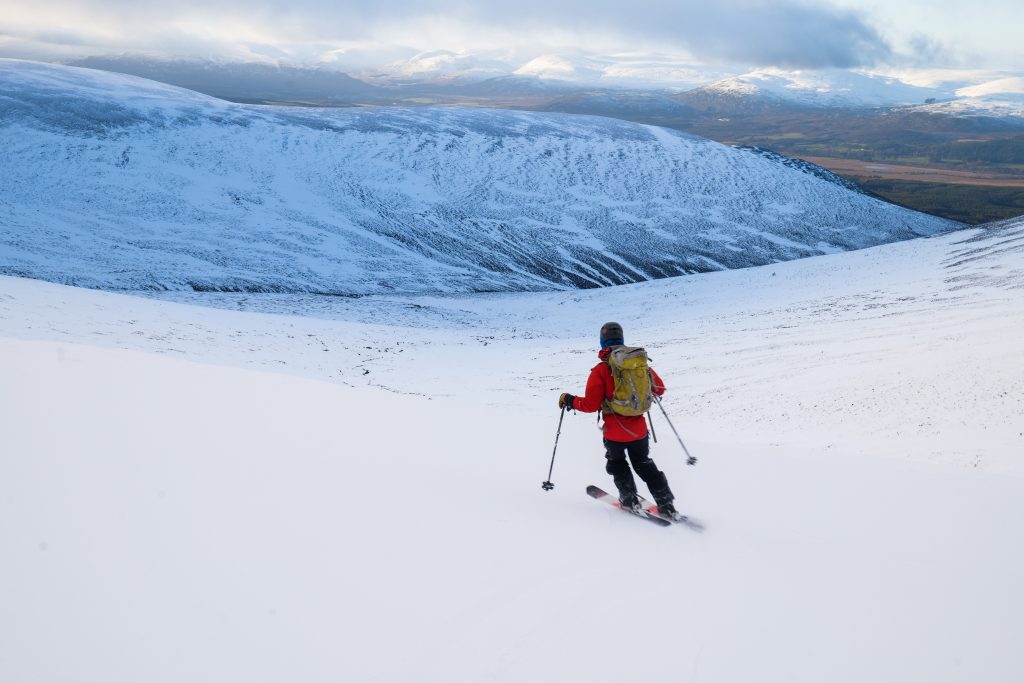 Author: Al Todd
Ski team:
Troy Wardropp
David Finlay
Adam Archibald
Angus Armstrong
Ben White
Niall McPherson
Al Todd