A first trip for many as part of the club, the winter skills weekend proved a superb introduction to ski touring as well as a refresher for more seasoned members.
Beginning with some enthusiastically long drives for some, the group assembled at Glen Feshie Hostel on the Friday night and introduced themselves to each other in typically British fashion by vastly underplaying their ability through phrases such as "a bit of…"and "only a few weeks".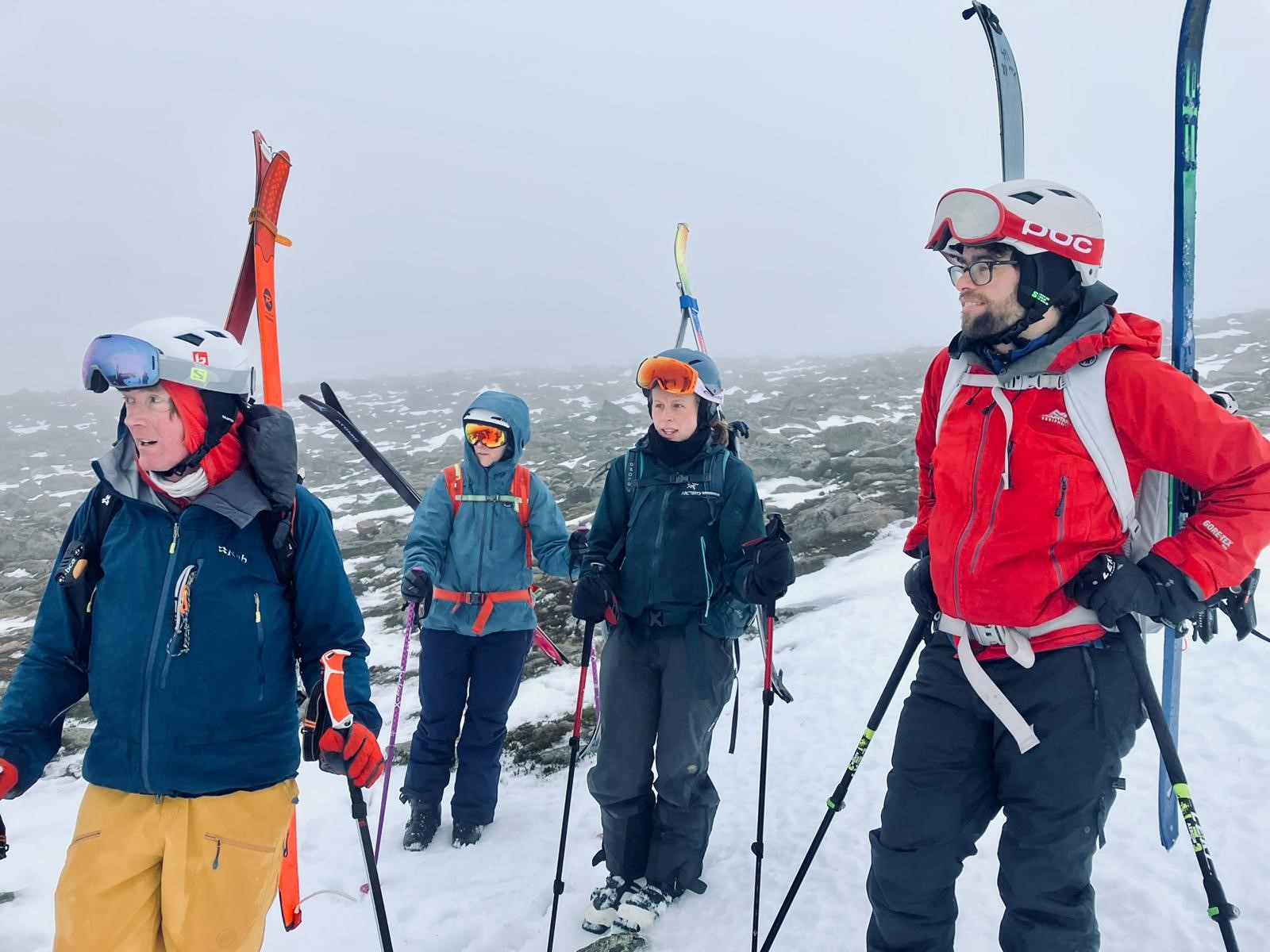 The group was split in three with those having more experience with Al Todd and those with less going with Brendan whilst the Telemarkers departed with Al Bird. Cairngorm ski area was to be our classroom for the Saturday alongside a number of other groups from Glenmore and punters on the piste. We started off by skinning up the Fiacail T-Bar, and I quickly remembered what a sustainable pace is and what it isn't when moving up hill on skis. Brendan was able to provide advice on how to move over the varied (read rocky) terrain often found in Scotland and how best to knit snow lines together. Our first transition went well, with everyone very focused on holding onto skins and skis after hearing horror stories the night before of skis flying off and disappearing for good. The first turns of the season (for me) were predictably ropey but no falls were witnessed and the group decided to take the opportunity to use their ski passes and get a few more turns in.
Although the descents were very welcome, it was time to focus on learning (or re-learning) some of the skills the weekend was named after. For our group this started with how to carry skis as a trip over rocks to the bottom of Fiacail a'Choire Cas was required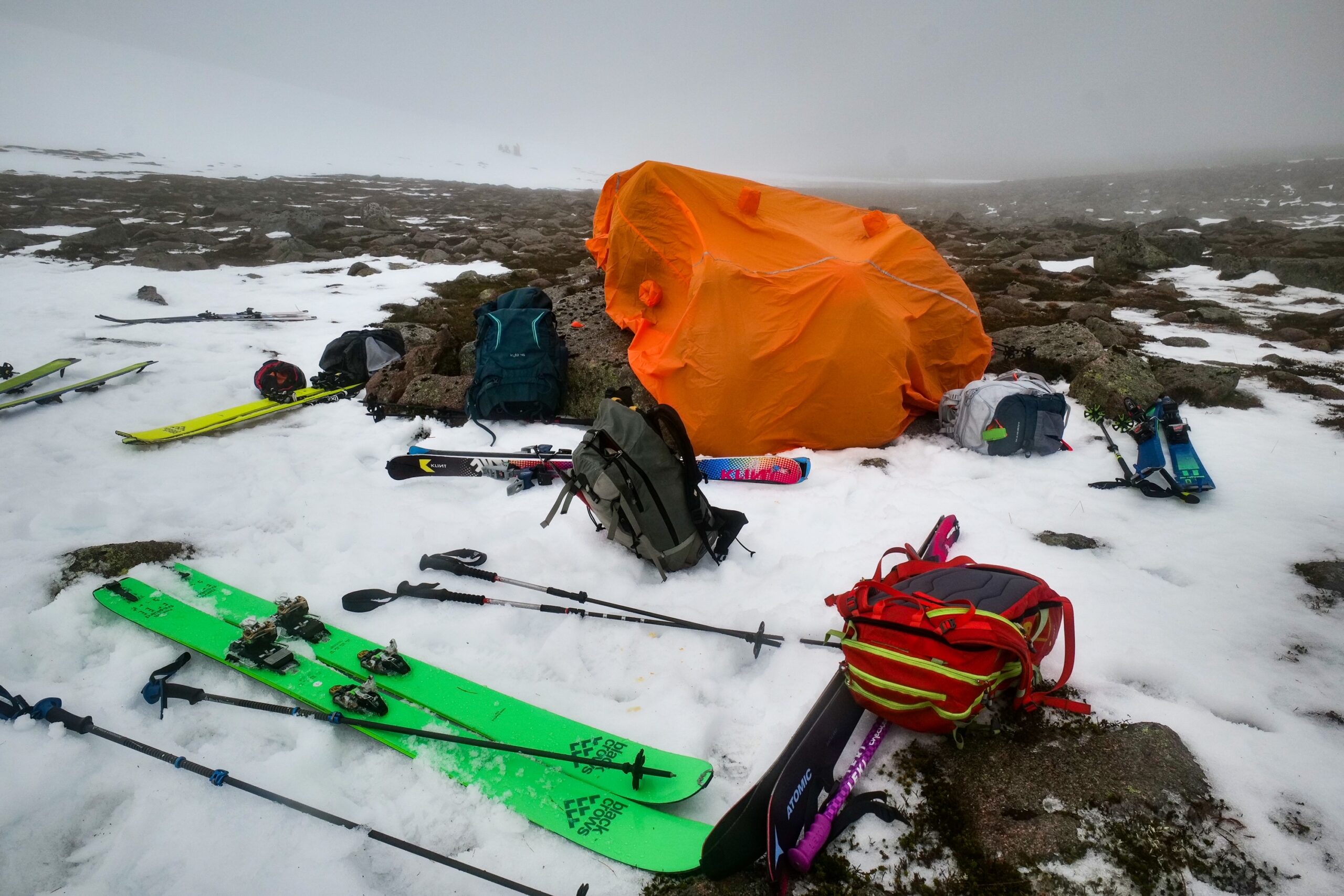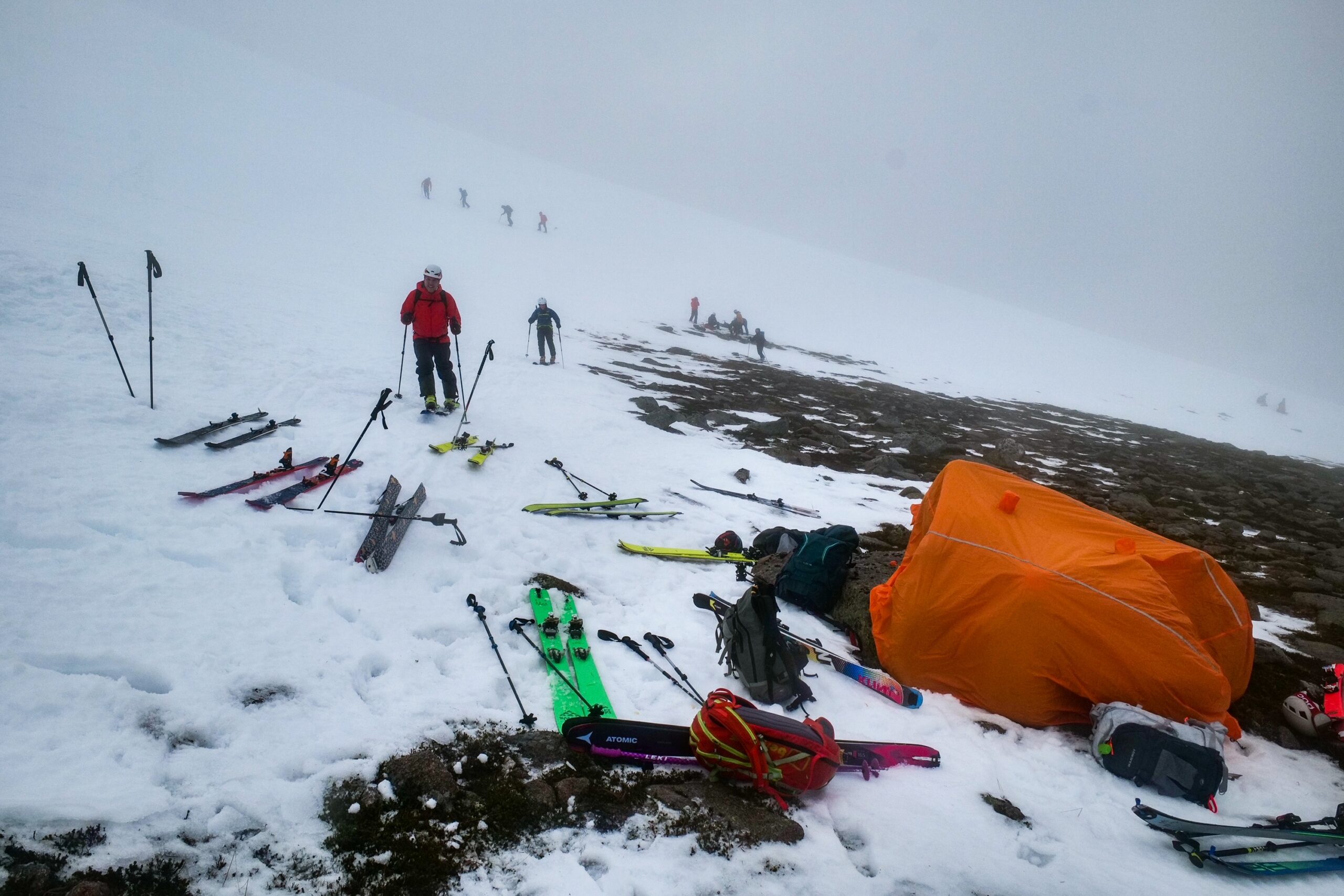 Lunch in the group shelter came first though as the weather was not suitable for chit chat over sandwiches, not only a more pleasant place to have lunch, but also a very useful example of how quickly you can warm up when inside. Following the inhalation of said sandwiches and welsh cakes, Brendan went over Ski crampons (vital), ice axes (varied) as well as kick turns (vexing). We also discussed avalanche risk, as the occasional clearance of weather showed the recent results of them in the Coire. We used crampons to get onto Fiacall and another transition preceded the first off-piste turns, and fall of my winter. It provided a great taste of what a day ski touring would feel like, although hopefully without a fall!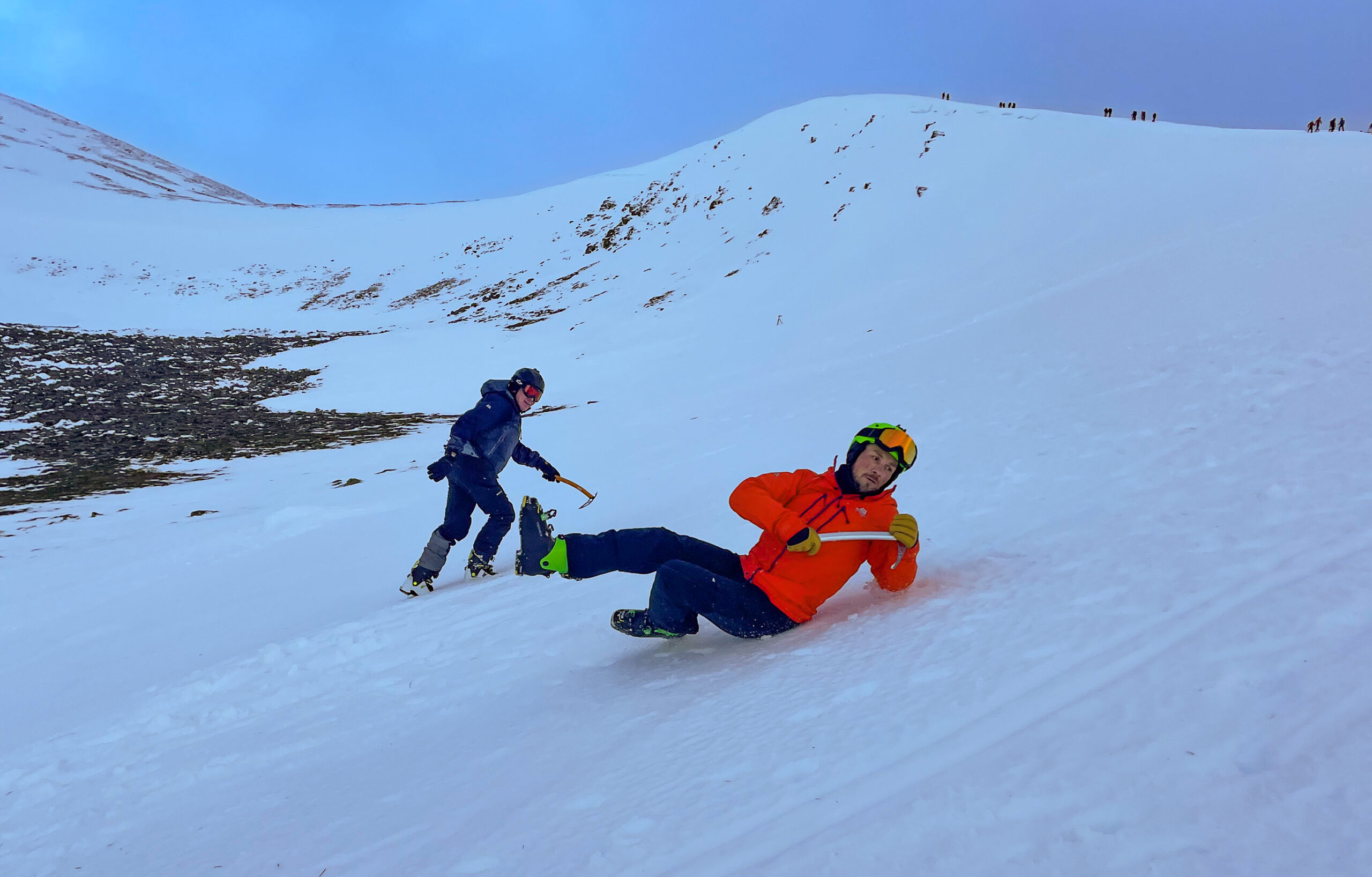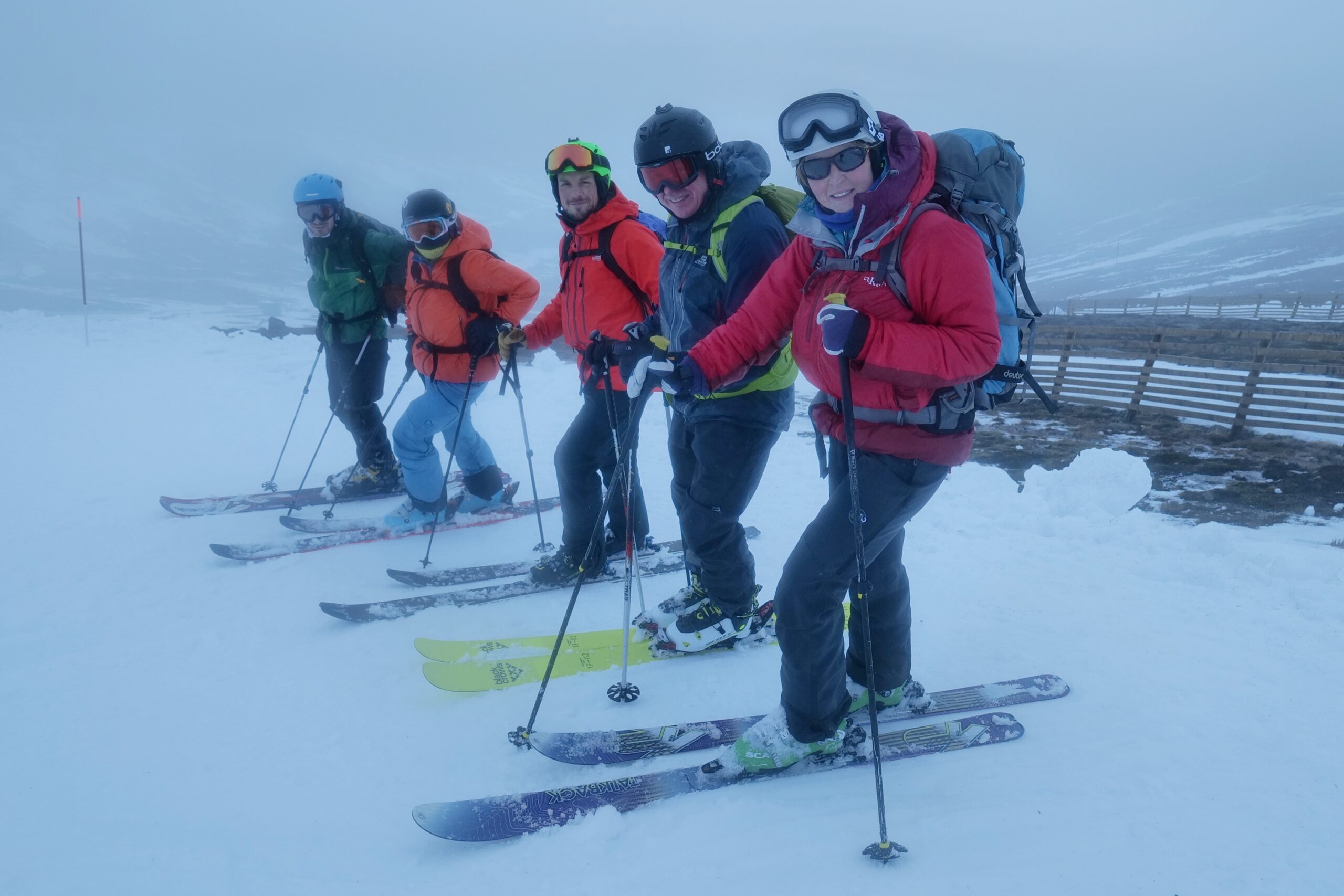 We decided to make the best use of the remaining light and time on the ski pass by getting some final turns in and the weather gods obliged us with a break in the cloud and views down to Loch Morlich and beyond. Hot chocolates topped off by cream capped a fantastic day before we retired to the hostel.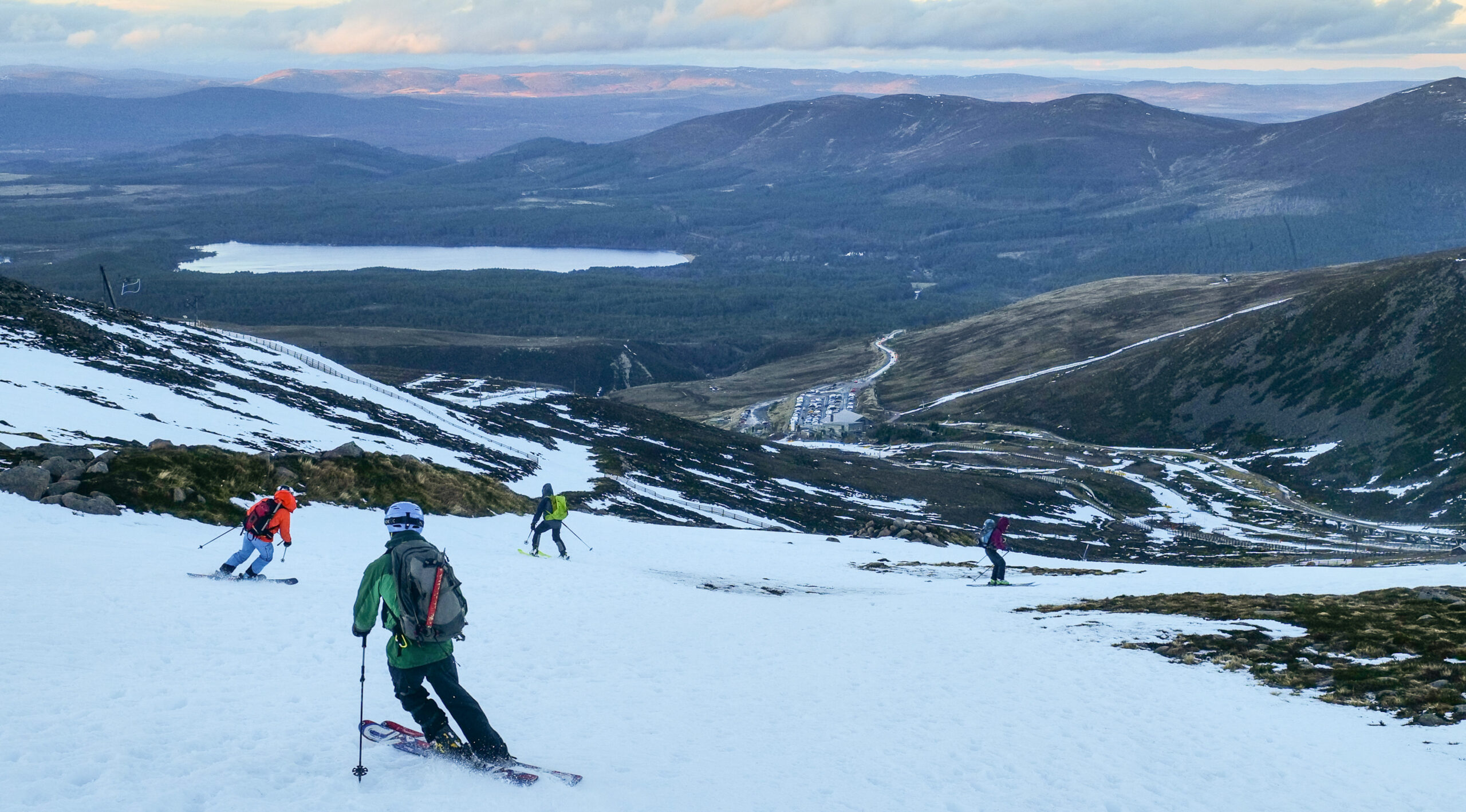 The talks delivered by Brendan and Al in the evening were really helpful for simplifying avalanche avoidance and providing an insight into how to find the best conditions. Both subjects can seem like a bit of dark art to the uninitiated but understanding the core skills will undoubtedly enable beginners to have the confidence to get out on club meets as well as with friends.
Unfortunately, the planned journey day on Sunday wasn't possible due to the very high winds on the plateau. One of those days that makes you appreciate the bluebird days even more! Despite the cold wind we were able to use the time and space near Glenmore to go over how to respond to avalanche and the use of transceivers and after lunch, going over emergency procedures.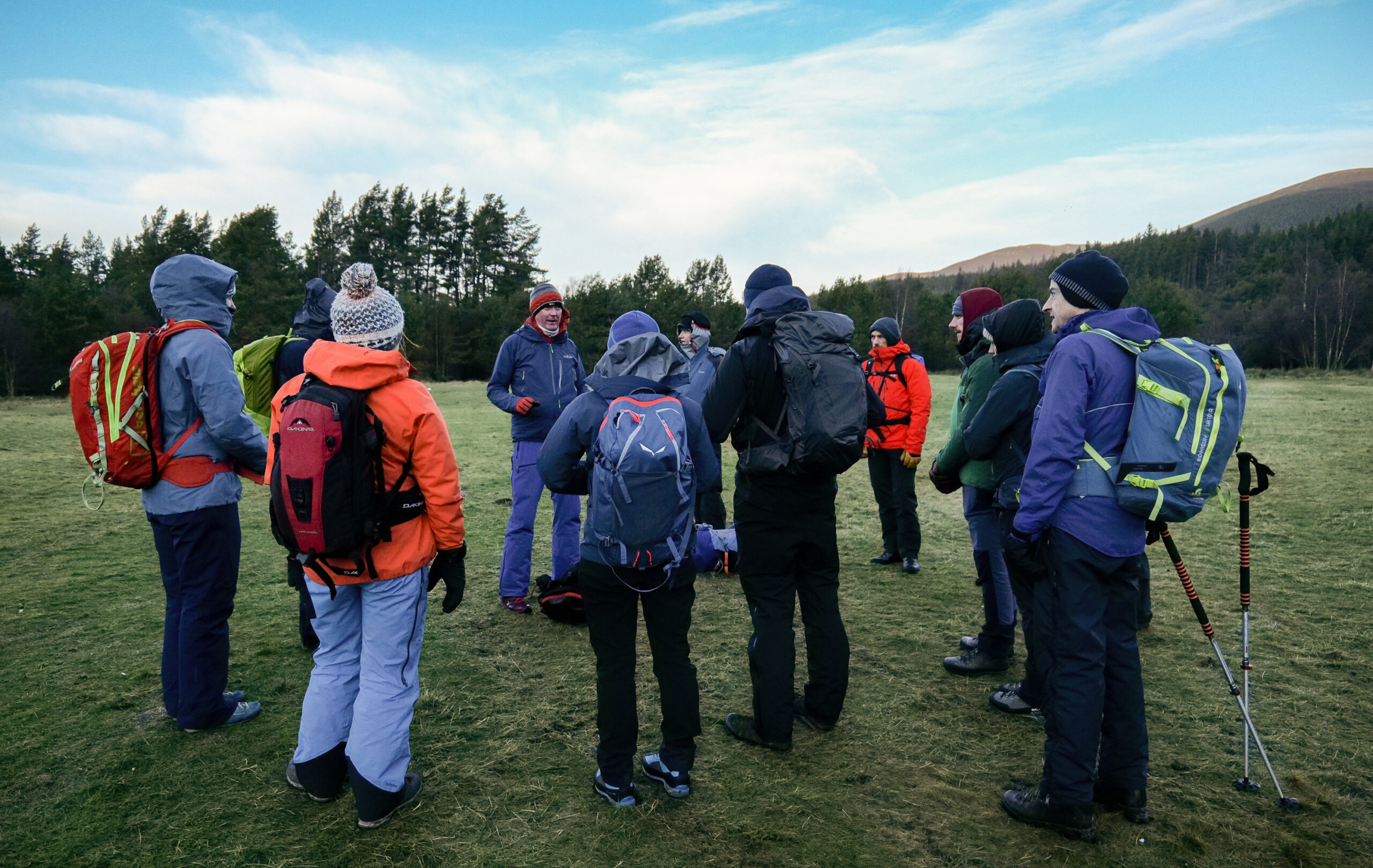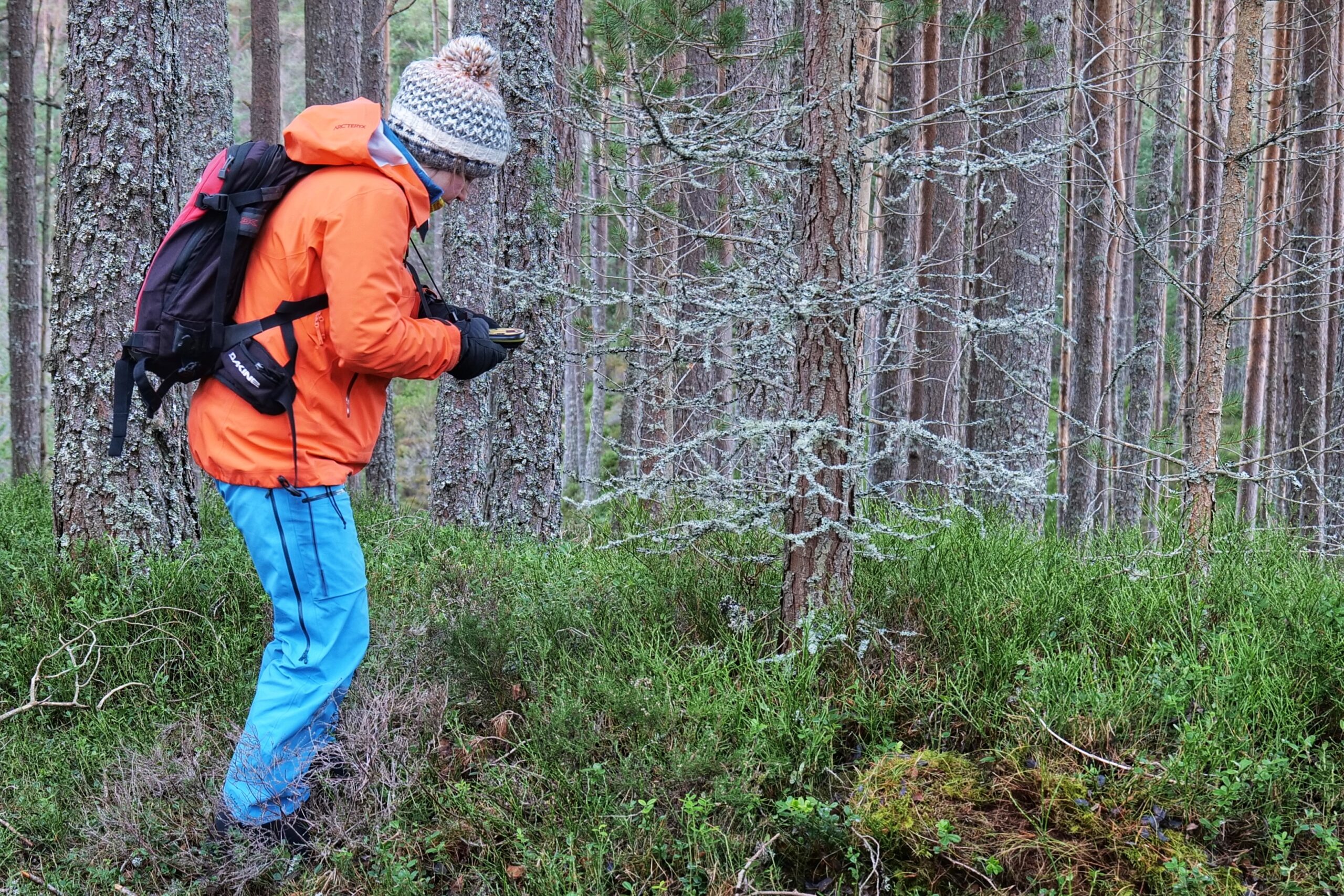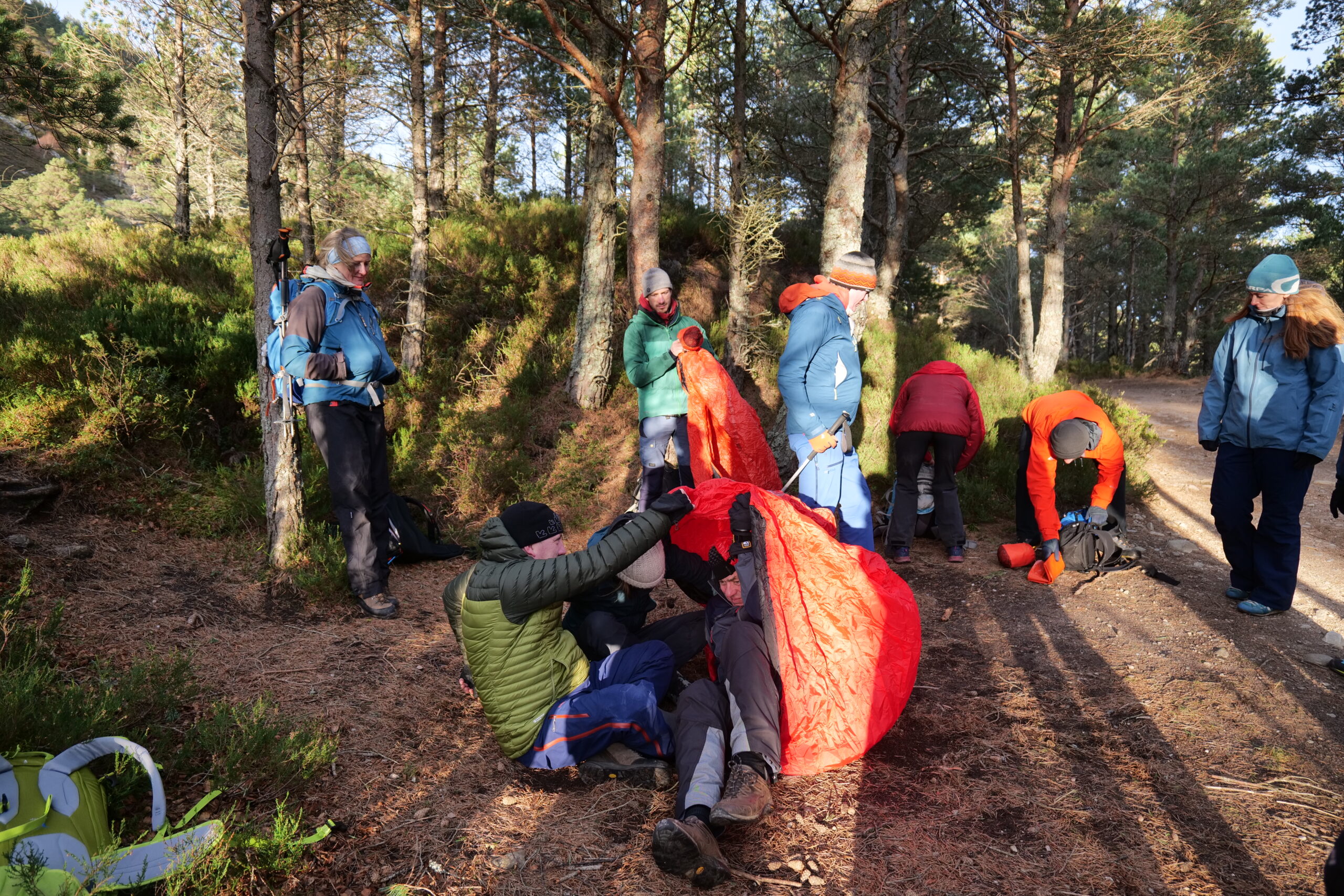 It might be a slightly obvious observation to say that Ski Touring, by its nature, provides almost prohibitive costs in terms of kit, as well as a basic level of mountain knowledge before you can begin to enjoy the delights it offers. Weekends such as these provide a perfect opportunity to overcome these barriers by providing budding tourers with the basic skills to take part in club meets, the kit with which do it and most importantly the confidence that they are capable of taking part. All this for a fraction of the cost that you would pay through a company for the same level of tuition. A highly recommended weekend for the newcomer and hopefully something the club is able to continue.