Ten of us met at the Corie Cas bar at 9:00. Skitouring experience varied across the group, from quite new to the sport to experienced skitourers, who just wanted to spend a day out in a good company. Before we kicked off, we covered some theoretical aspects of skitouring and discussed essentials that every skitourer should have in their rucksack. It was a good opportunity to get caffeine boost, so much needed given that most of us had to leave their house before the sun was up. The weather was reasonably good at the start but soon clouds came low, and all slopes over 1000 m were buried in fog.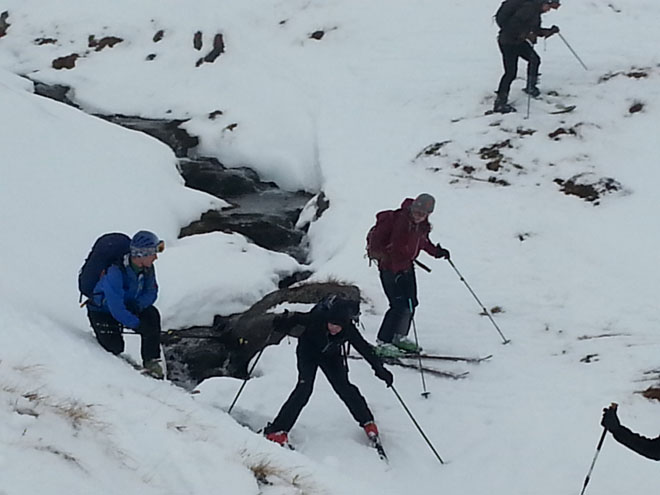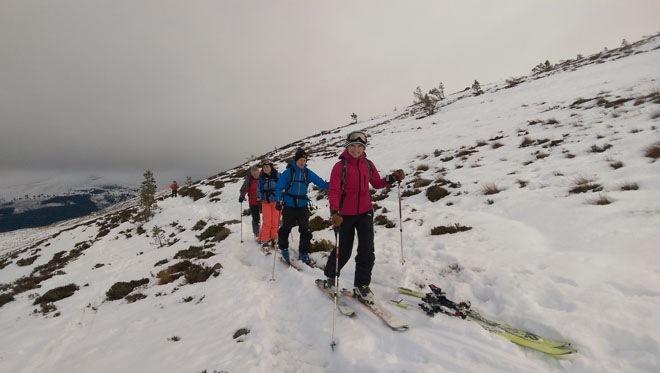 Snow cover looking from the car park was thin and patchy. We could hardly see any larger patches, and when we did they were separated by big boulder fields. The plan was to attack Coire an t-Sneachda or just play in Lurcher's gully. None looked good but we decided to look for a play in the latter. Suprisingly, we managed to start skinning almost straight from a car park. We had to cross a few burns, which was fun (see picture), and navigate between boulder fields which was fun too.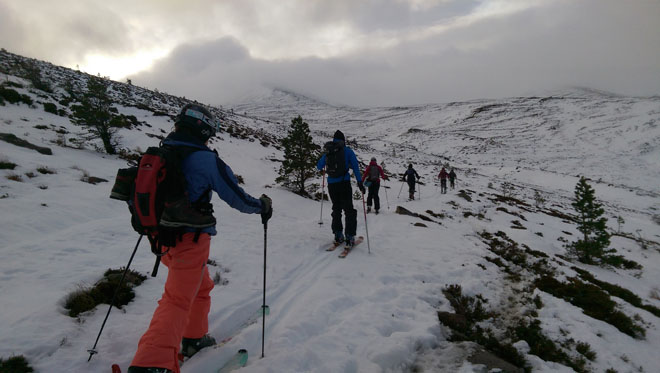 We found our playground on the easterly slopes of the hill dropping to Lurcher's gully. We did a few laps, and practised zig zags, kick turns, various techniques of taking skins off (see picture) and skiing in wet and heavy snow, and occasionally heather. The level of difficulty was raised by Paul's dog Brèagha who was trying to bite our skins and (ski) tails off. Coming back was surprisingly easy and we did really well on skis all the way down to the car park, and believe me or not, without hitting any rocks.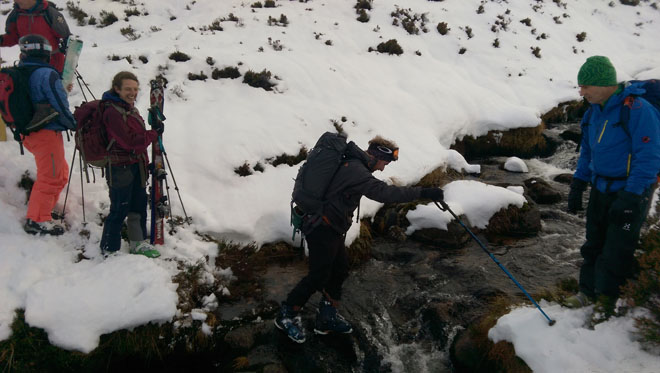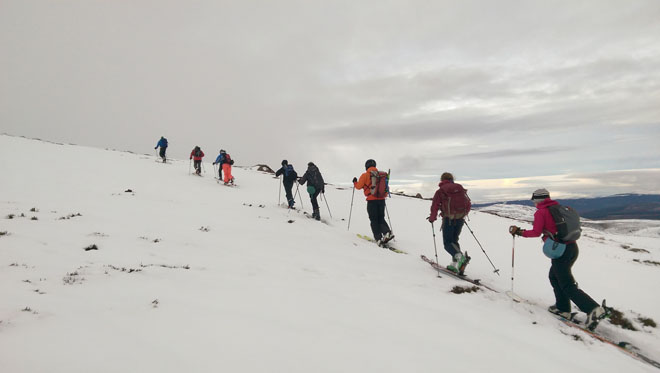 We all agreed that it was a great day, because we spent more time skiing than walking (we have hardly walked at all), we could see where we were skiing (some were complaining that contrast was not great), it was not freezing cold, bitterly windy or raining (like it usually does), and we enjoyed our company what was the only thing which has not surprised me today.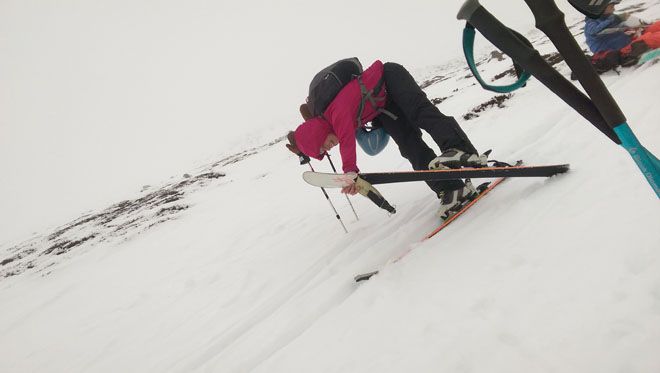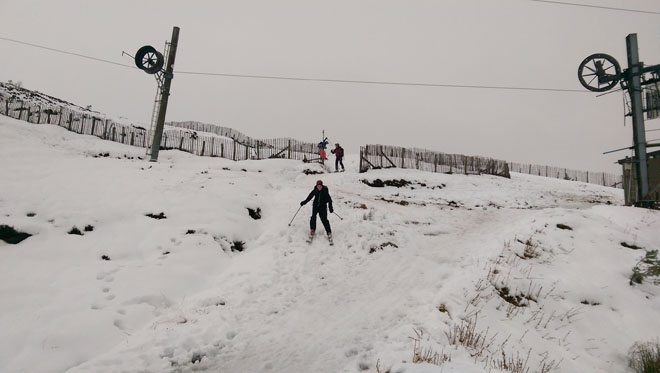 By Jan Sznajd
The team: Rachel, Lyndsey, Alice, Cerys, Dan, Bass, Paul, Paul's dog, Derek, Graham and Jan
Special thanks to Graham for help with teaching and guiding, and to Derek for pictures