As Met Offices promises of "big snow from the west" seemed to peeter out during the week, several of IBSC Team Corrour left their kit at home and arrived at the very posh 5 star accommodation ready for action but not full of hope for the white stuff! Monika, John, Ewan, Alex and Bob all got up into the blustery hills on the Friday and Andrew hiked in from Rannock station taking a windy ridge in on the way. The rest of us (Jan, Blair, Karen, Andy) arrived in the dark missing the stunning drive into Loch Ossian and Alice came up on the train to Corrour from the borders late on.
A delicious Fri eve chilli (courtesy of Ewans grandma!) more than made up for the chilly weather outside and given the poor forecast for Saturday, late night carousing seemed to be the most appropriate action…..hic! True enough it was dank, dreech and misty when we woke with a slow start for most, excepting Karen who was up at 5am and out at 7 determined to bag a few Munro's whatever the weather. The rest of us procrastinated but, inspired by Karen's determination, all went out for some action including Jan and Monika's heroic multi-mile jog whilst the rest of us walked round the Loch including Blair who successfully nursed a knee injury….Alice and Karen topped the days activities off with a quick dip in the Loch…as you do….brrrrrrr!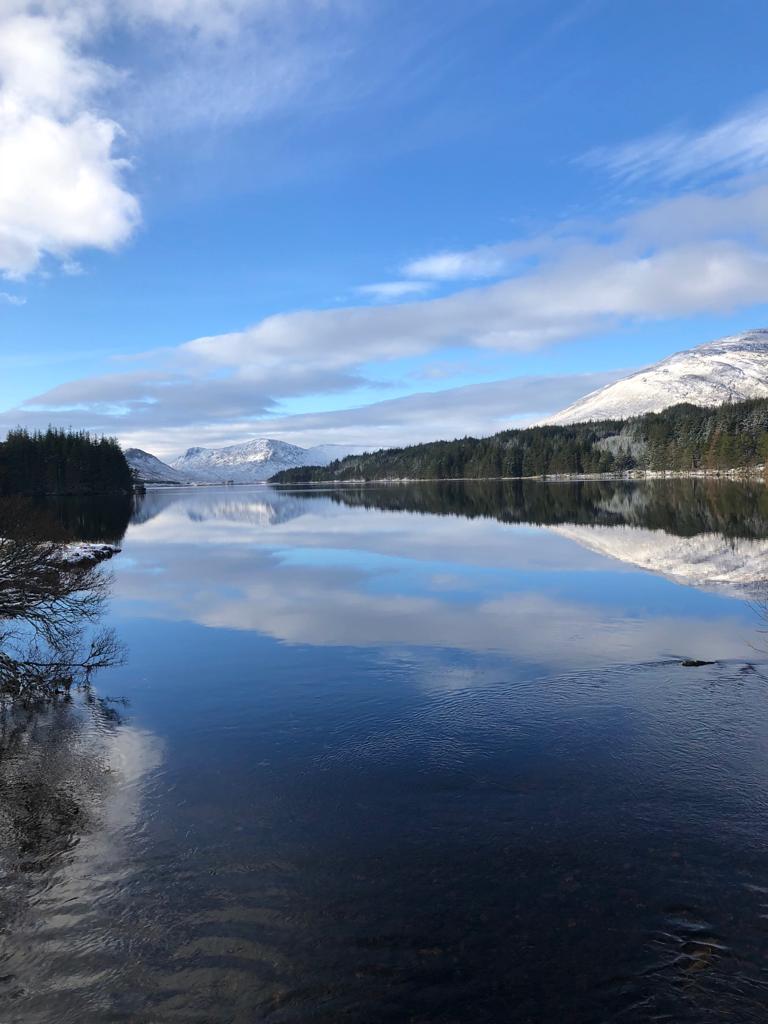 Jan and Monika's funky soup and fab Polish lamb dish warmed us all up on Saturday night… and the more youthful of the group found yet more carousing energy anticipating another slow start the next day…..…But when we awoke on Sunday we were met by the bella vista of several inches of snow, which although not really enough to promise good conditions did at least get us all whipped up into action….Bob christened his new skis and boots with Ewan and Alex up in a gully on Bhein na Lap (?spelling!). Andy started off with them but literally got blown back down the hill by the high winds, managing a wee snow/heather/tussocky ski back down and Nordic style cross country ski round the Loch tracks. John, Alice and Andrew got up into the snow line with stunning views and the others did various other low level options.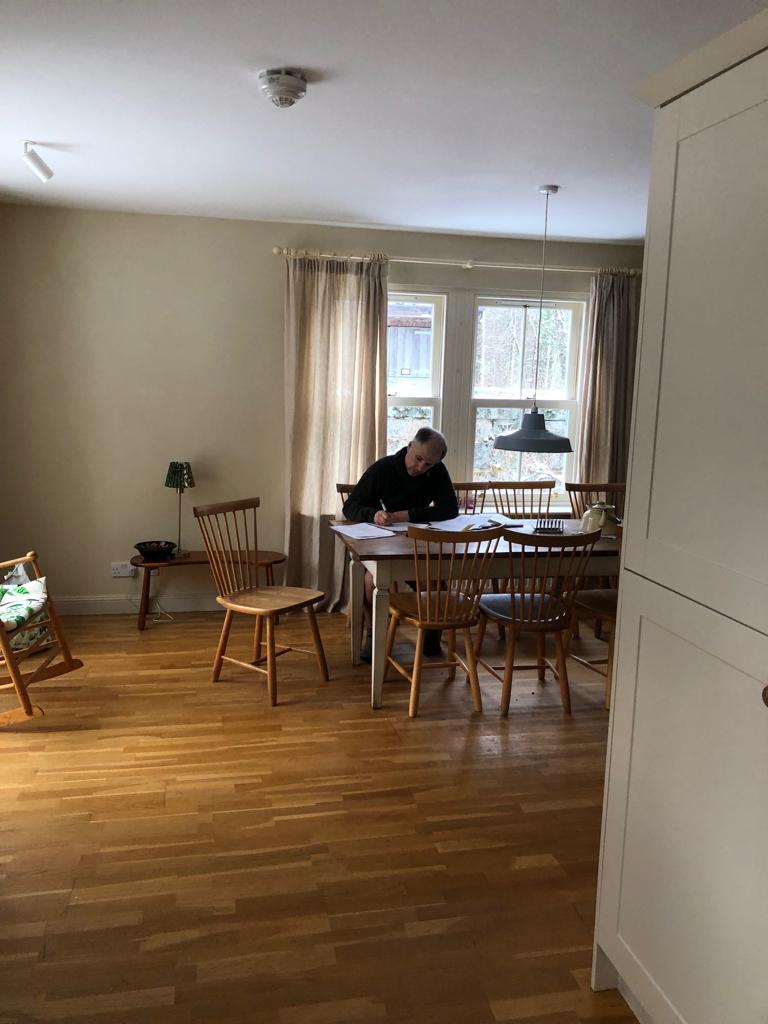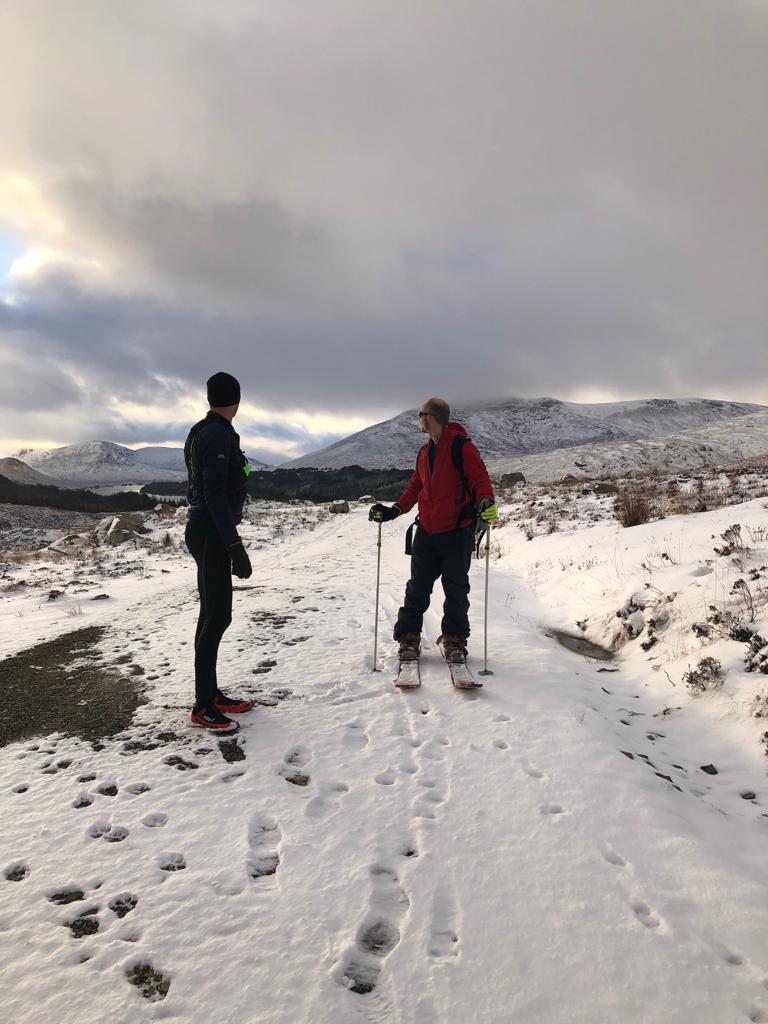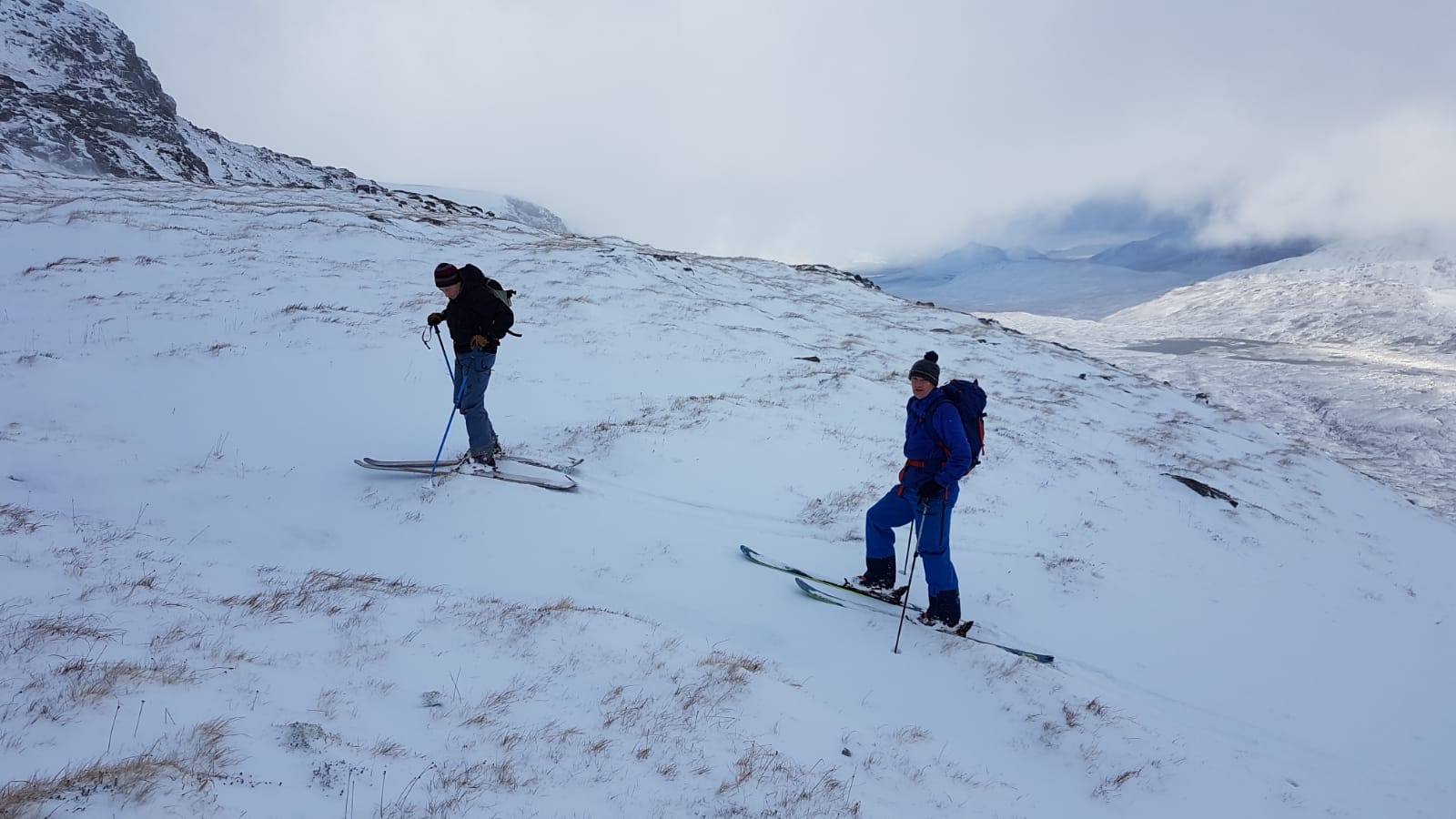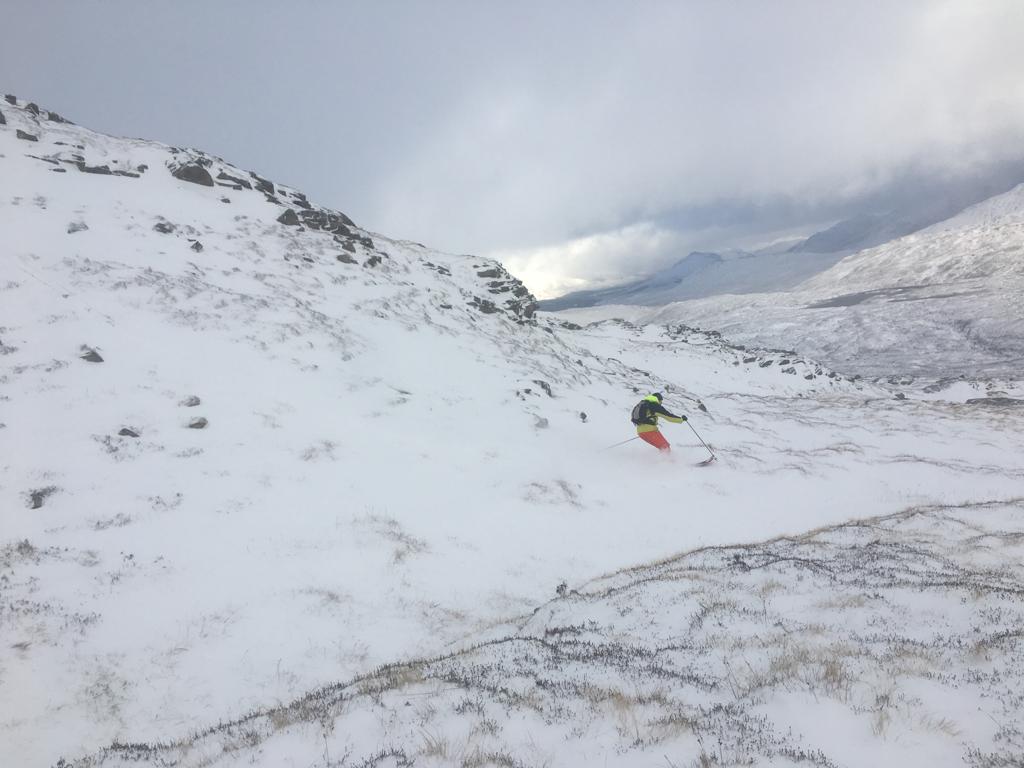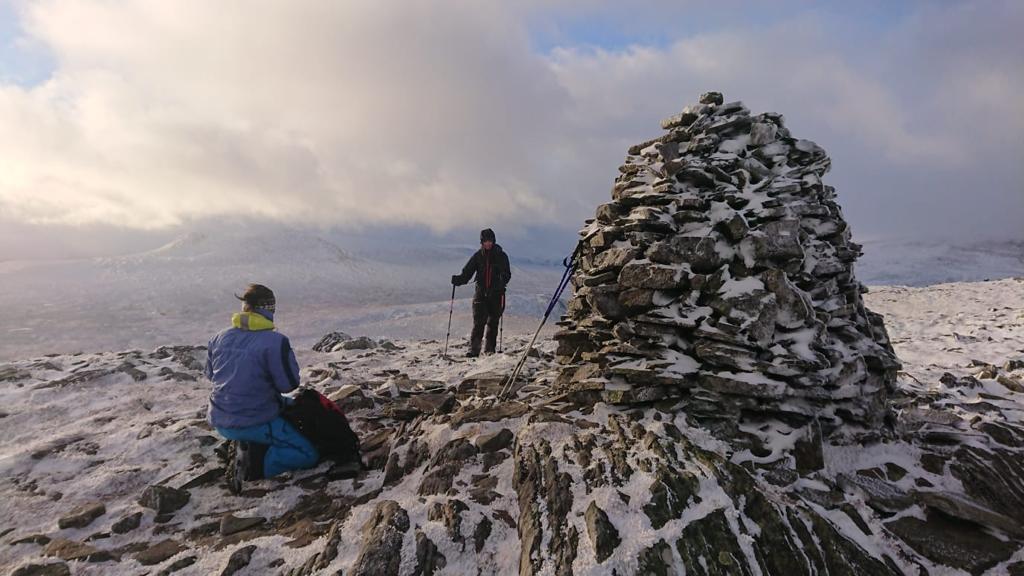 Sunday eve departure was a bit touch and go for a while as one of the 4 wheel drives skidded off the track and decided to explore and have a rest in a ditch but the estate tractor came to its aid and all those leaving managed to escape in the last light before the big freeze really kicked in. Sunday night at the Lodge must have been blissfully quiet and those staying were rewarded on Monday by some fine crisp weather and views from the tops…making all those who had returned to work rather envious.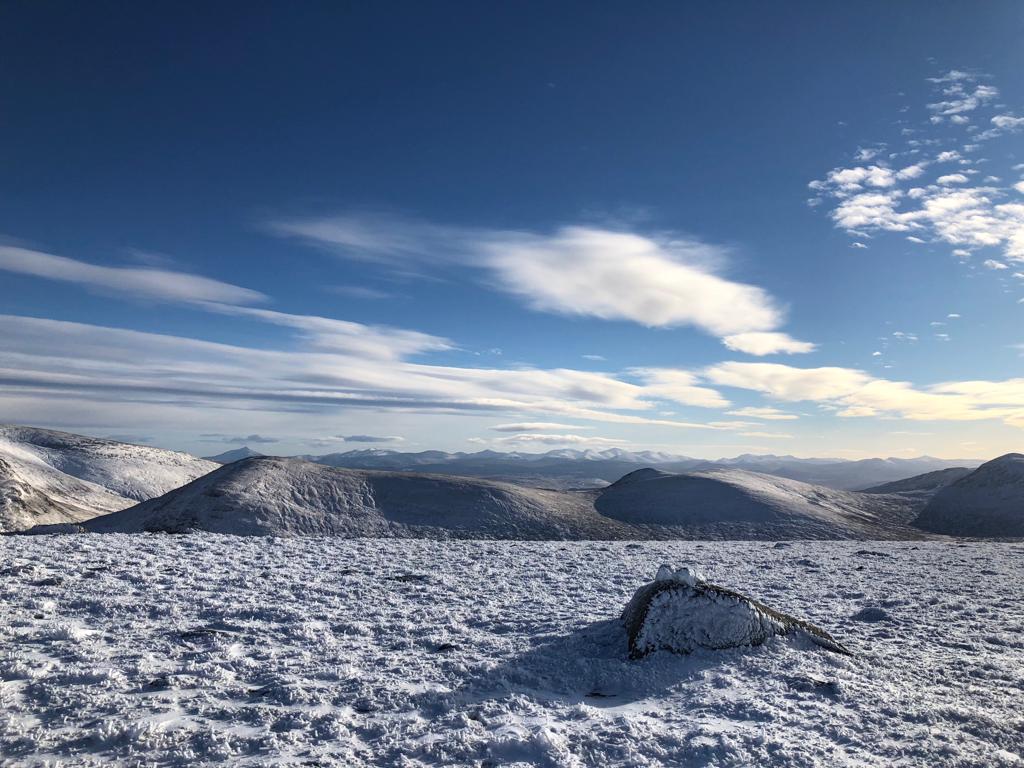 Best bits: Fab food, company, venue and setting…… topped off eventually by the white stuff
Worst bits: 2 hours on probability theory sat eve + Toyota Land Cruiser getting stuck ;-)
Write up by Andy