First of all a note of caution – a line on a map does not necessarily indicate a route that will have safe snow conditions. All regular mountaineering and ski mountaineering skills required.
One of the attractions of Meall nan Tarmachan is the high access on the Bridge of Balgie Road. Although the starting points are shown at 460 to 560m in some conditions it may not be possible to drive or park beyond the main road at 200m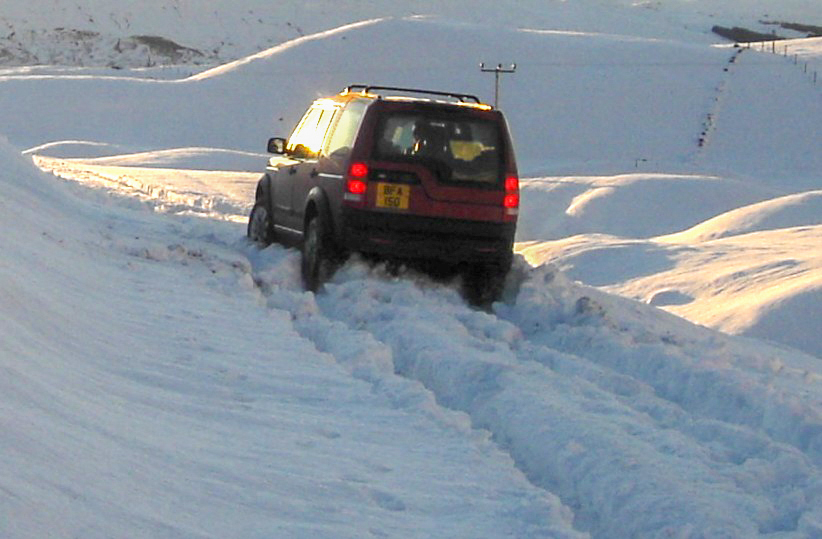 A wonderful feature of the hill are the varied possibilities for ascent & descent allowing the best of the snow to be enjoyed whichever the direction the snow has come from & where it has drifted to best effect. The principal routes are listed below: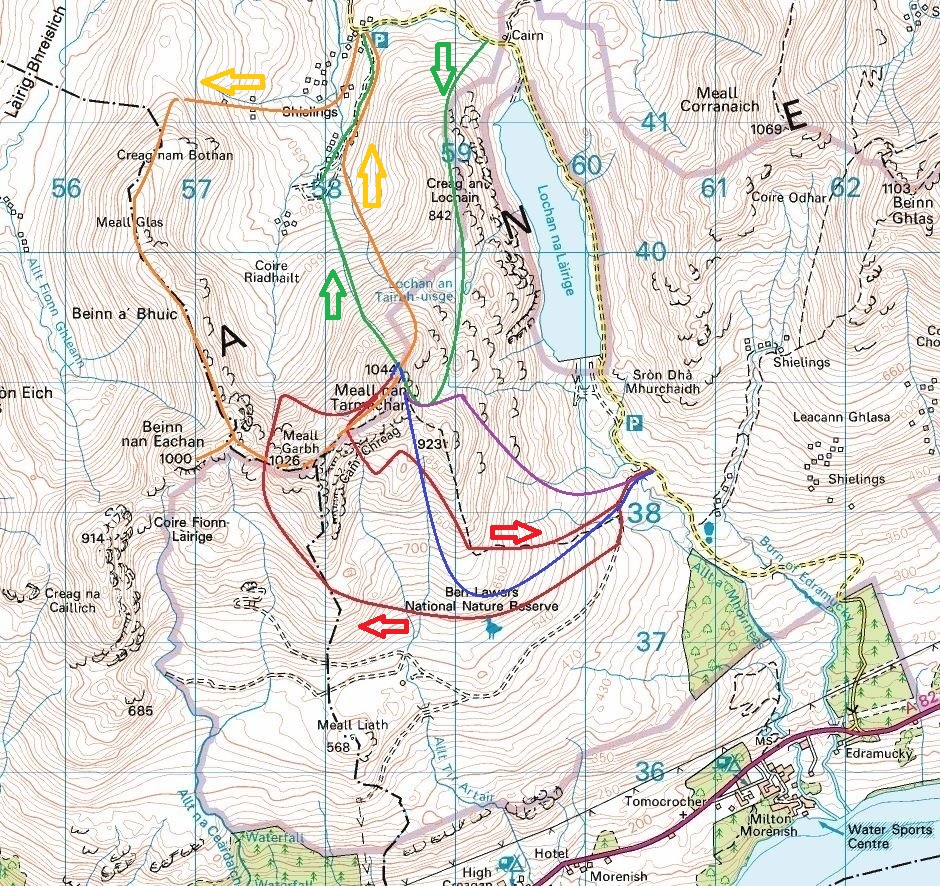 Blue Route. This is the route from the 1987 SMC Ski Mountaineering in Scotland guidebook. Above 950m the ascent takes the line of the summer path marked on the 1:25k and 1:50k maps through the crag below the summit. The route can be used for ascent and descent with the actual line dependant on conditions.
Purple Route. This crosses the East face of the 923m top SE of the summit. In certain conditions these east facing slopes are prone to avalanche. Again the route can be used for both ascent and descent depending on conditions.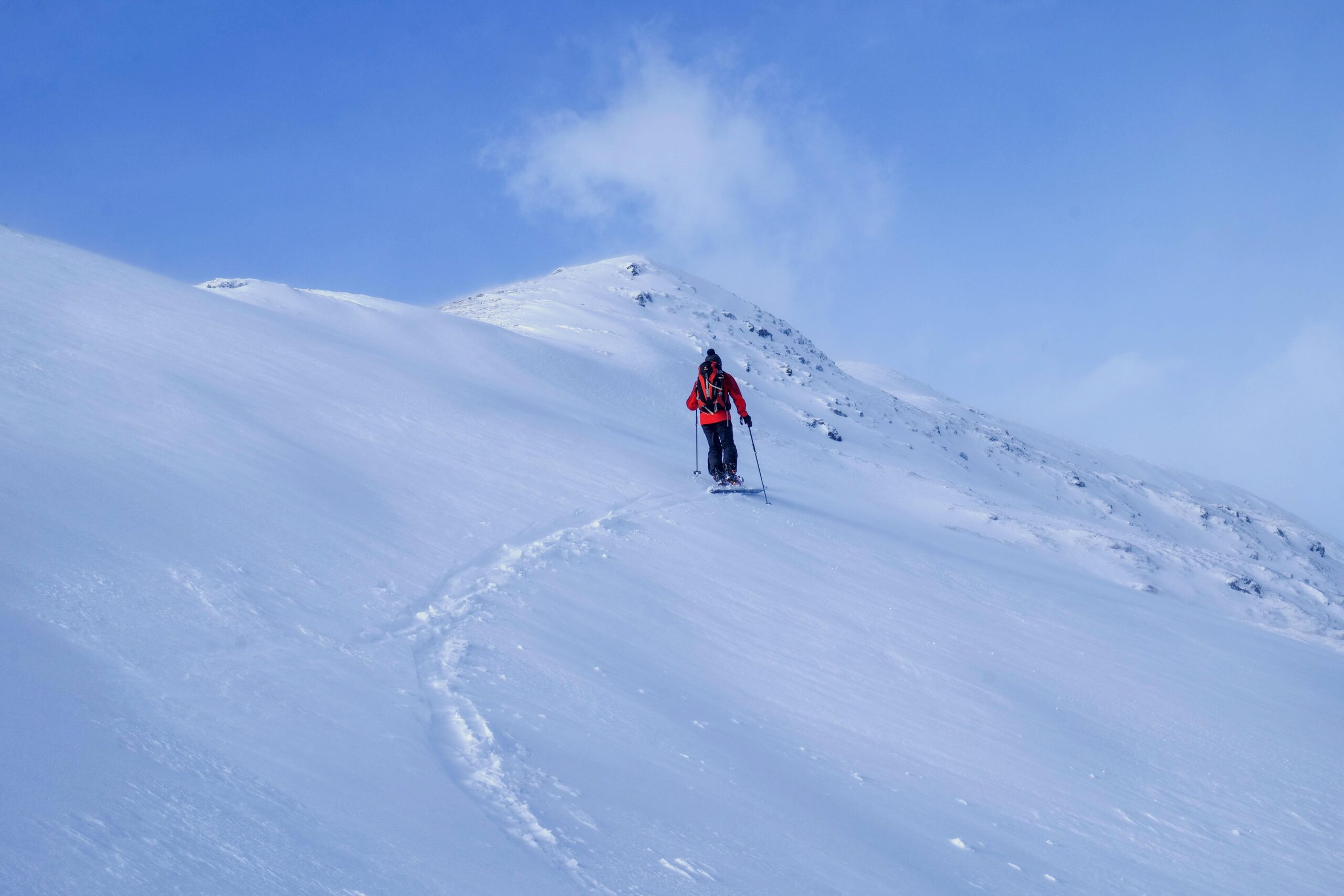 Green Route. Circuit from the north including Creag an Lochain 842m. This route utilises the highest, though limited, parking 800m north of the reservoir. Good visibility is obviously preferred for all routes but especially so for this one.
Orange Route. Another less frequented circuit from the north taking in the tops to the west. A bootpack is required both up and down the traverse of the Meall Garbh summit.
Red Route. This is the writer's favourite route on Meall nan Tarmachan.
While passing across the coire south of Cam Chreag, note the gully line east of the main crag as this is the intended descent route.
The col west of Meall Garbh is easily gained from the south.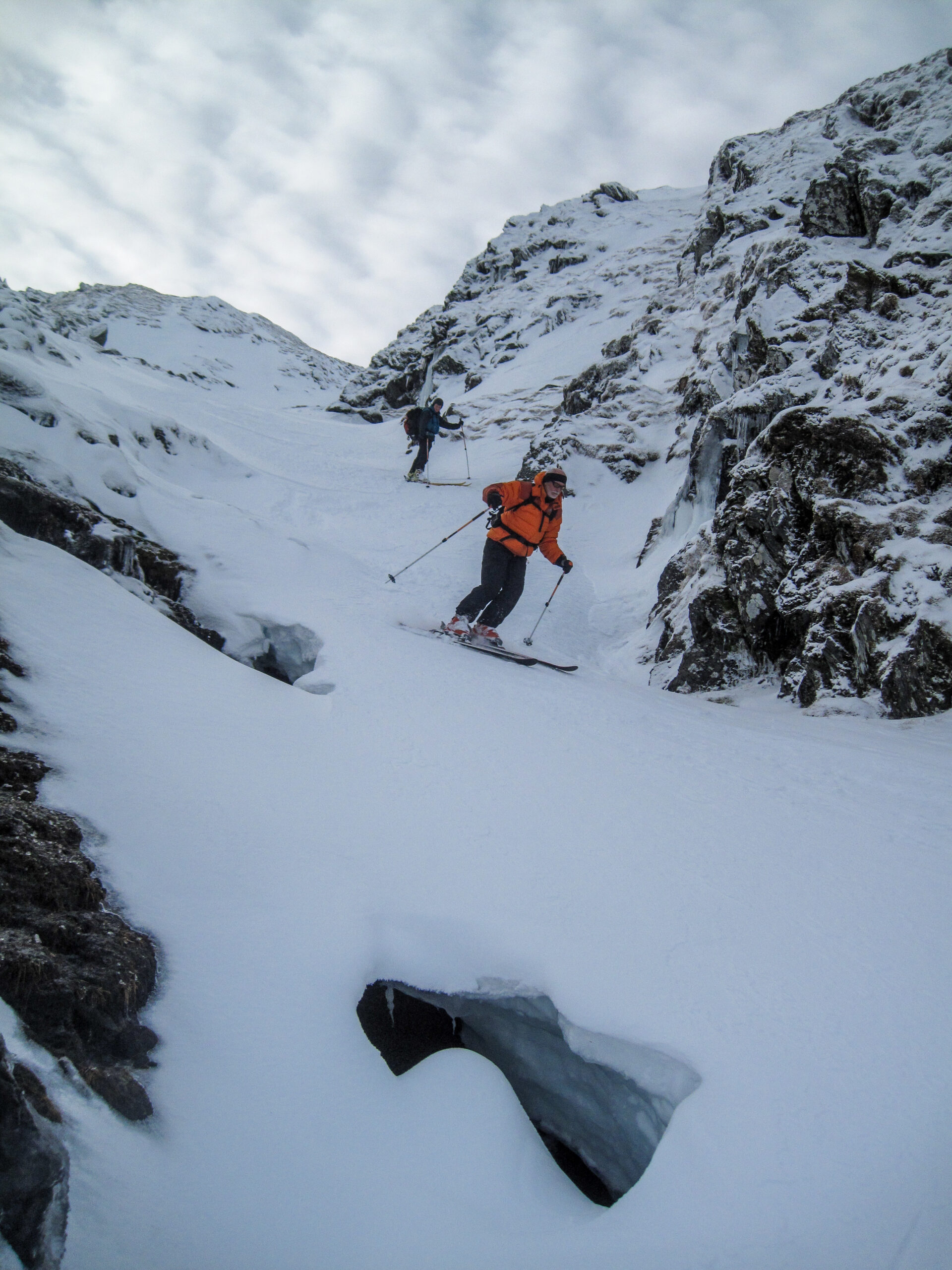 A usually superb descent can then be enjoyed to the north with distance dependant on snow conditions and a subsequent reascent south then east to the vicinity of the lochan on the 1:25k map at 950m. At this point it is useful to check out the obvious descent south through the gully on Cam Chreag starting at NN 582386. A quick ascent to Meall nan Tarmachan can then be made before returning to the gully for the line into the Coire south of Cam Chreag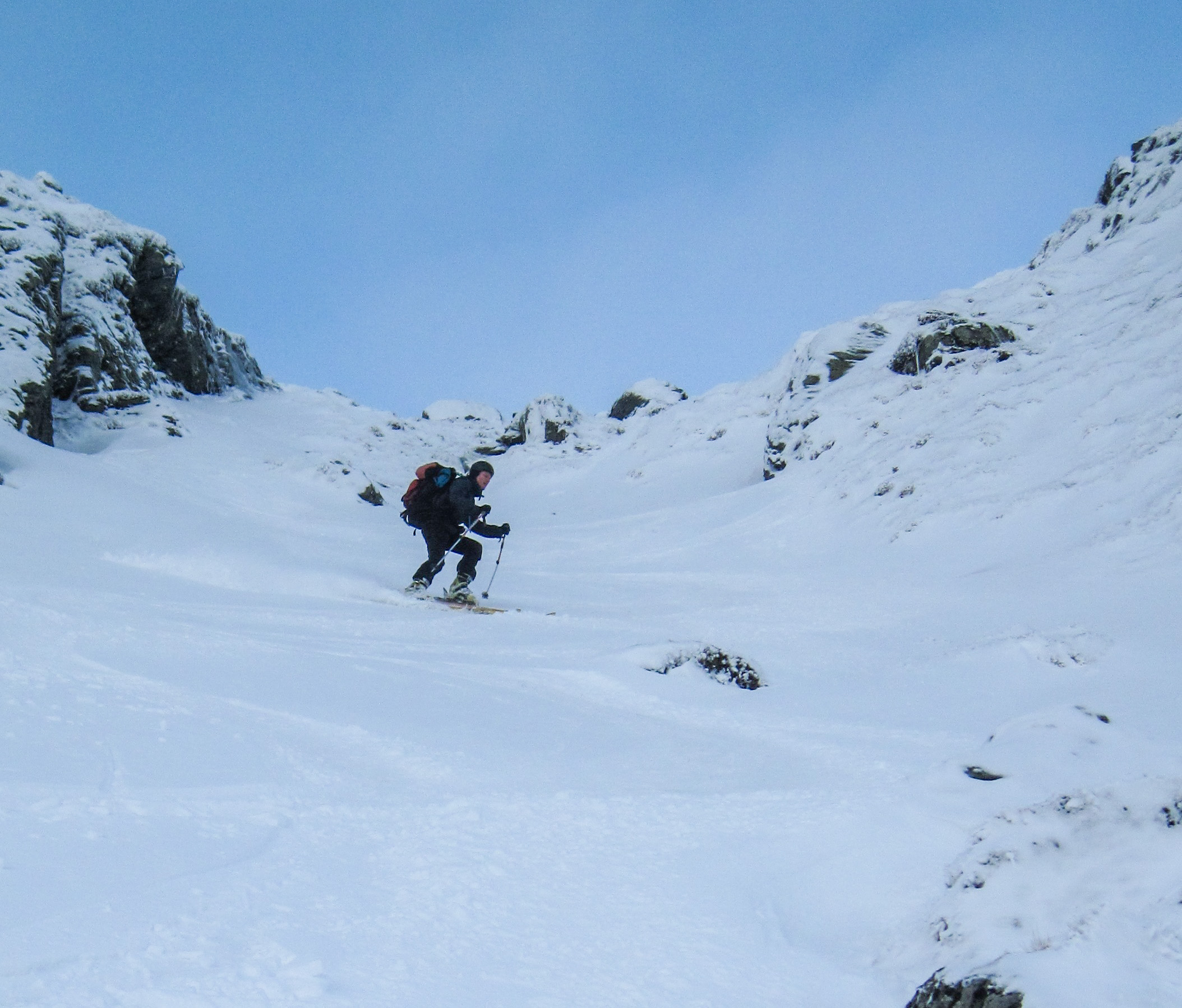 The gully provides the highlight of the day with a non technical slope averaging 27 deg before the gully quickly runs out into skiable slopes often extending out to the 700m contour & if you're lucky down to the access track at 550m. From there is a simple traverse back east to the Lawers road
Enjoy
Alan Sloan, March 2022