This winter climber turned gynaecologist frequently indulges his love of Scotland's dreichest conditions on remote solo hill runs and mountain bike rides, preferably into the nighttime hours when he feels they best appreciated. Good weather, on the other hand, is for skiing, photography and cuddling other people's dogs.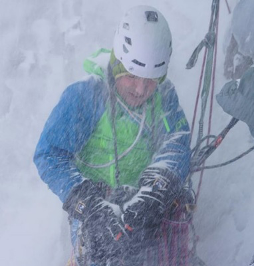 Ski touring in Scotland for 35 years although he claims to be a climber first, skier second. Al has just left a career in the energy sector and is looking forward to continuing in his quest to ski all the Munros. If he's not skiing he can be found either climbing, walking, paddling or fishing.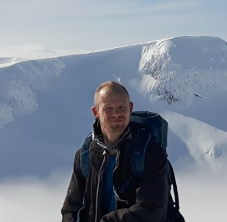 Seen taking to the snow on something which needs clipping together like a jigsaw for the descents, Blair flies the Splitboard flag for the club. He keeps a tight rein on the club purse strings, is a keen supporter of club social events and when not in the Highland council offices he's habitually seen on knarly downhill mountain bike routes.
Chris Holmes
Committee Member
Chris is the quiet man from Yorkshire who plays a key role keeping the committee together and on track to deliver the club programme. A keen supporter of club weekends and in between his work as a surveyor or skiing during the winter he can otherwise be found in the saddle or out on the hill.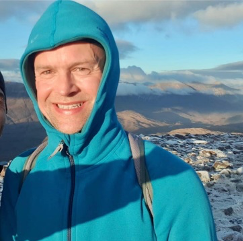 David Findlay
Equipment Secretary
David is the club legal beagle, keeping the committee advised on issues where a potential legal angle may need consideration. When not skiing or working then in common with the rest of the committee David's leisure interests are wide ranging including mountain biking, hill walking travelling, surfing oh…. and making excellent coffee.
David Jones
Training & Safety officer
Happiest when on an epic day whether on ski, bike or in a kayak David is the club hardcore mountain man having ridden several long distance trails both in Scotland and further afield. In between a career in dentistry he's a passionate advocate of car free travel often managing to combine ride/ski or paddle/ski trips.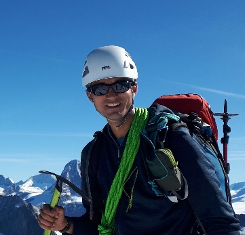 Duncan Brown
Committee Member
Duncan is an avid mountain medicine trainee GP, with a passion for a range of activities from ski touring and mountaineering to adventure cycle touring and long distance road riding, preferably wining and dining along the way and maximising journeys by bike and train.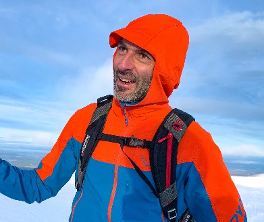 Jan Sznajd
Committee Member
When not flaunting his talents as the most stylish skier in the history of the club, Jan is likely to be found pursuing his one-man Sisyphean mission of bringing decent coffee and imaginative cuisine to Inverness. His quest for perfection also extends to hill-running, mountain biking and rheumatology but decidedly not to punctuality.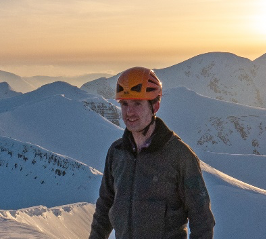 Mike Cawthorn
Vice President
Long standing club supporter and past President, Mike is a well known author with a number of books to his name. At one time a teacher, Mike now practices Landscape gardening and can justifiably lay claim to being the club long distance solo walker. He is incredibly passionate about the Highlands and over many years has widely stravaiged the North West Highlands both on ski and on foot.
Rose Norman
Membership Secretary
Working for SEPA, Rose helps to keep the Highland environment clean, she also helps to process the club member applications and liaises with our current membership organisation, Snowsport Scotland. A keen hill walker Rose has been supporting the club through the committee for a number of years.