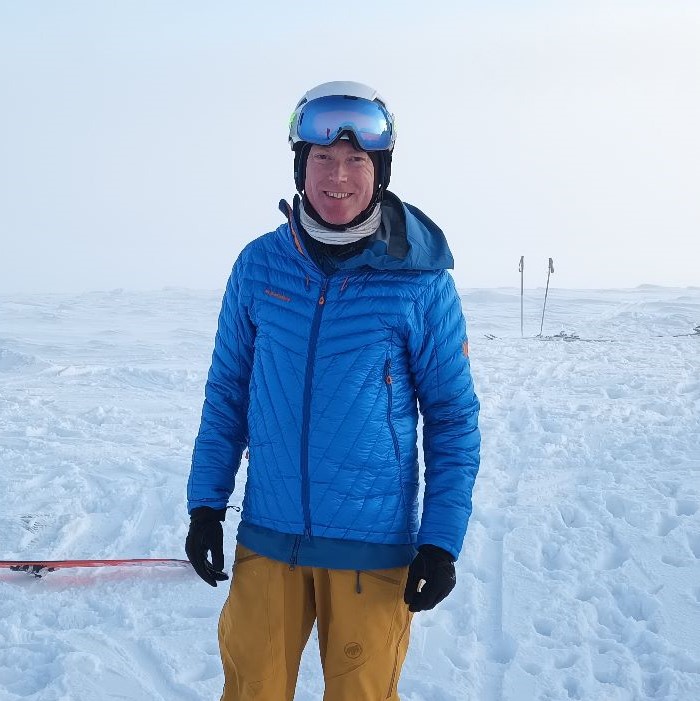 Brendan is a mountaineer who came to skiing later on and is happiest when combining the two and who has picked up his winter mountain leader qualification along the way. More interested in the journey rather than the gnarl, he attempts to remains youthful with the help of the free skin-exfoliating treatments offered on Cairngorm summit. If in a bothy and plied with enough Génépi you may be unlucky to hear him sing. If you are very unlucky, he will tell some improbable story.
Ben is an enthusiastic member who lives in Strontian. When not skiing/extrem skiing he can be found, sailing, gorge walking, wild swimming & basically anything else termed adventurous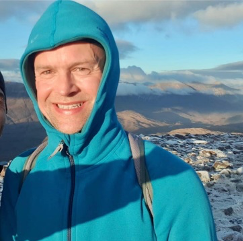 David Findlay
Club Secretary
David is the club legal beagle, keeping the committee advised on issues where a potential legal angle may need consideration. When not skiing or working then in common with the rest of the committee David's leisure interests are wide ranging including mountain biking, hill walking travelling, surfing oh…. and making excellent coffee.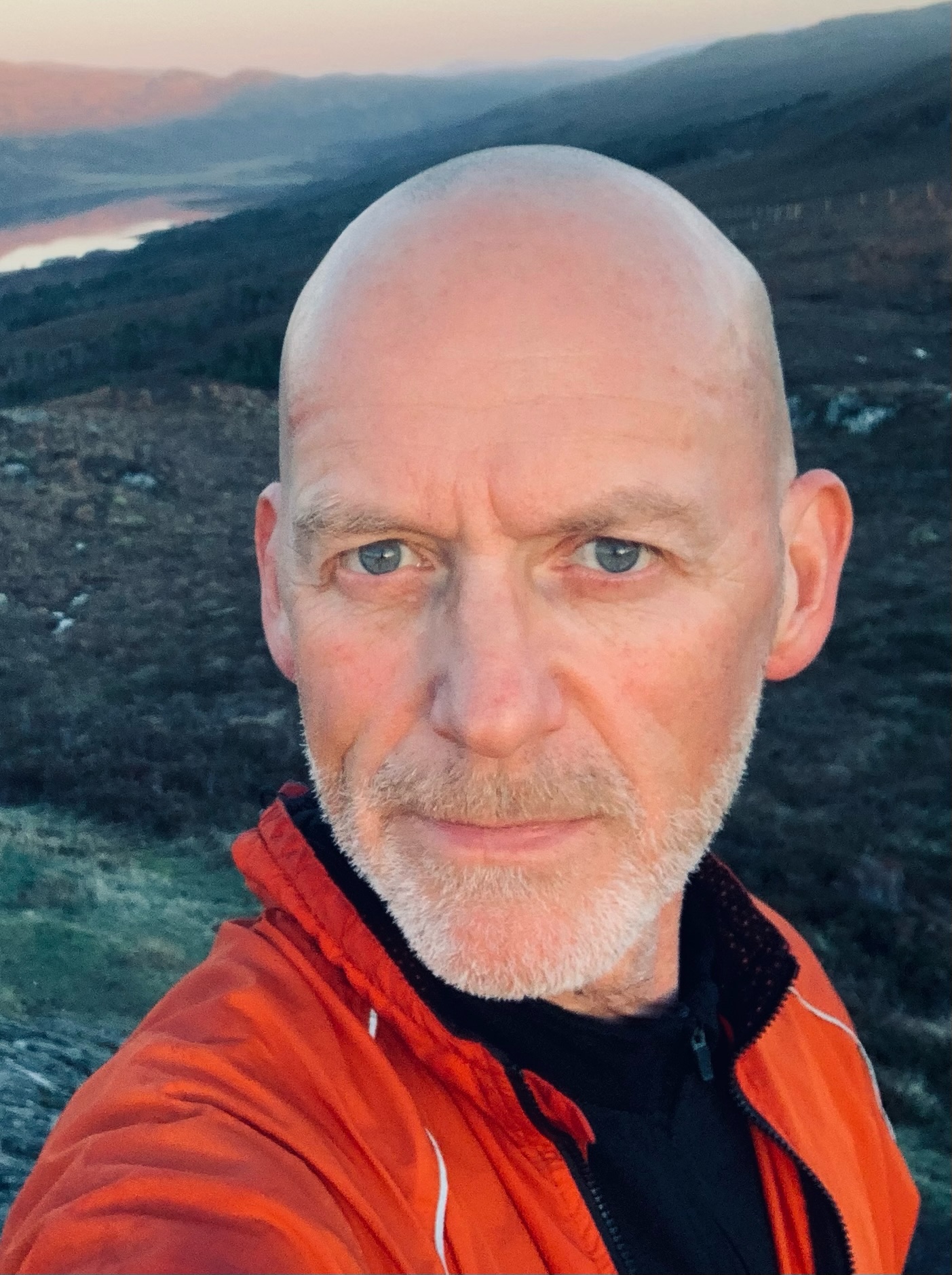 Chris has returned to skiing after a break of nearly two decades and is now trying to fit as much skiing as feasible into the shortest possible time. Based in Ullapool, he also rows a skiff, paddle-boards, cycles and runs. Always happy to be out in the hills he once did the Greater Cuillin Traverse by mistake.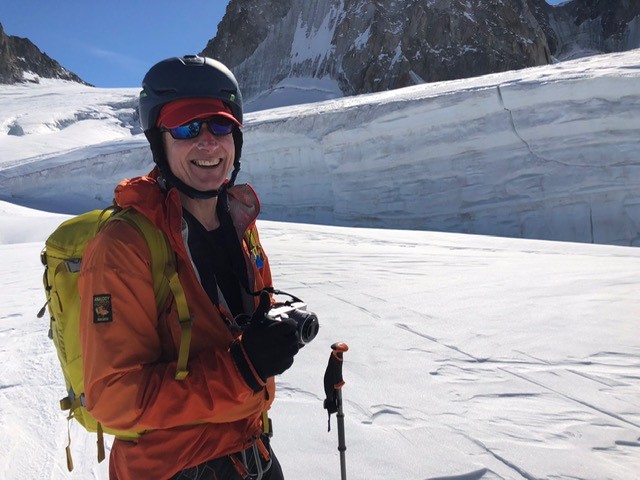 Paul Whitefoot
Communications Officer
Paul is a retired civil engineer who's been in the Highlands for longer than he cares to remember. He's been on the lower scales of the dark side (aka downhill) skiing for more than 20 years but always aspired to ski in the mountains free of the crowds so took the plunge 5 years ok. Skiing style is somewhat erratic but manages most slopes. A hill walker all his life he is now enjoying winter in the mountains without sinking thigh deep in snow! Deep snow also slows down his dog, Breagha who is known to chase skiers enthusiastically, as well as providing him with that lovely floating feeling in powder. He's also a bit of a wishful thinker…
Nicky Jackson
Sustainability & Equipment Officer
Likes cold things – ice climbing, ski mountaineering, jumping in lochs, snow holes, penguins and ice-cream. Nicky joined IBSC in 2014 following a party with some fun people, with interesting looking kit. Known as Goldilocks in the Mountain Rescue Team, she likes everything to be just right. When off her planks, she enjoys suffering adventure races and riding her mountain bike in circles (big ones).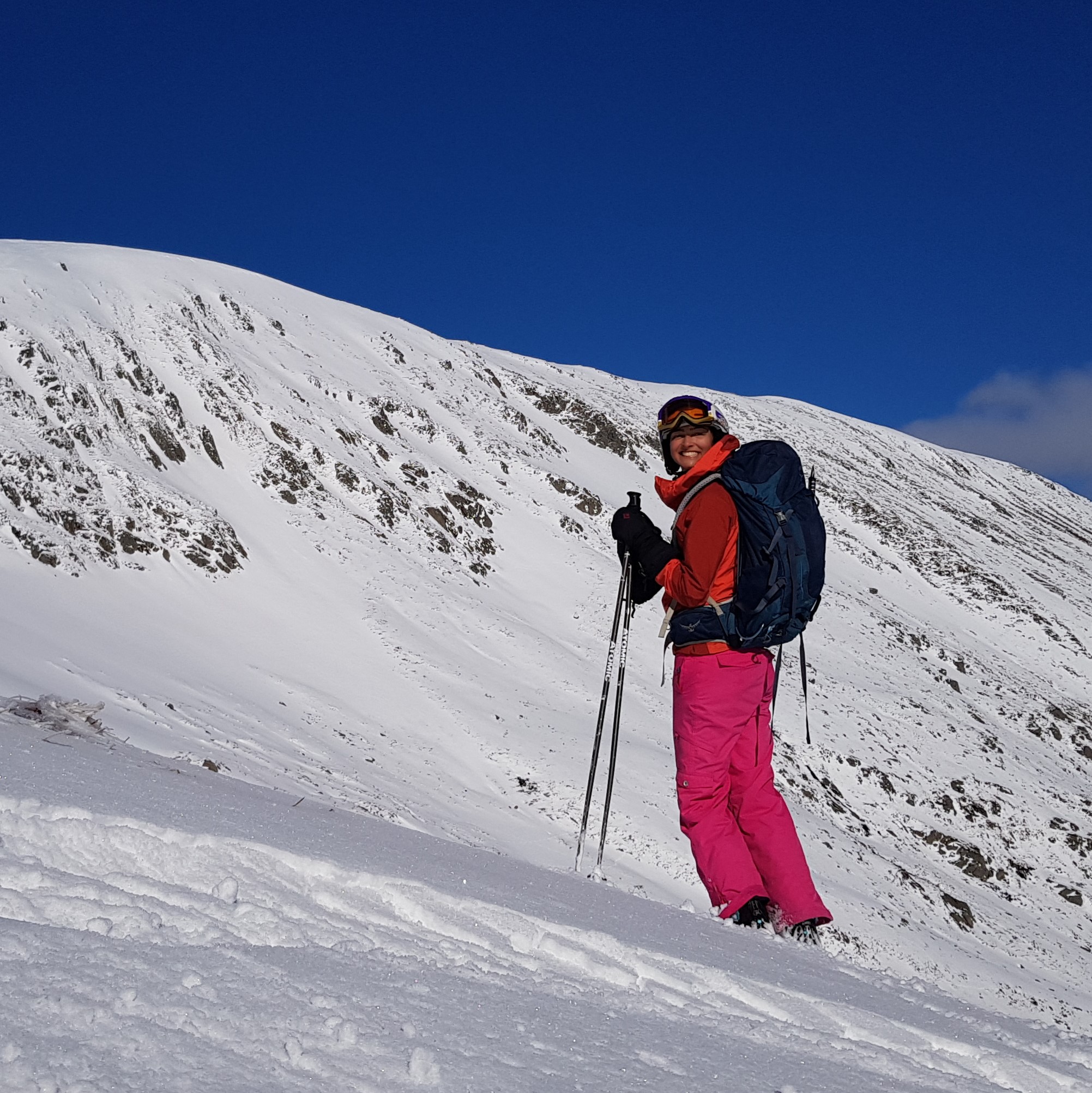 Fiona Tomlinson
Membership Officer
Fiona moved to Scotland last October to explore the great outdoors (and work as a junior doctor on the side). This led to the discovery that you can combine winter hill walking and skiing in one elegant activity… Fi is new to touring with just one season under her belt – but what she lacks in experience she makes up for in (over) enthusiasm. If not on skis, will be found climbing rocks, cycling, hill-walking, wild swimming… or cosied up by a fire.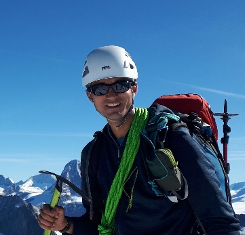 Duncan Brown
General Officer
Duncan is an avid mountain medicine trainee GP, with a passion for a range of activities from ski touring and mountaineering to adventure cycle touring and long distance road riding, preferably wining and dining along the way and maximising journeys by bike and train.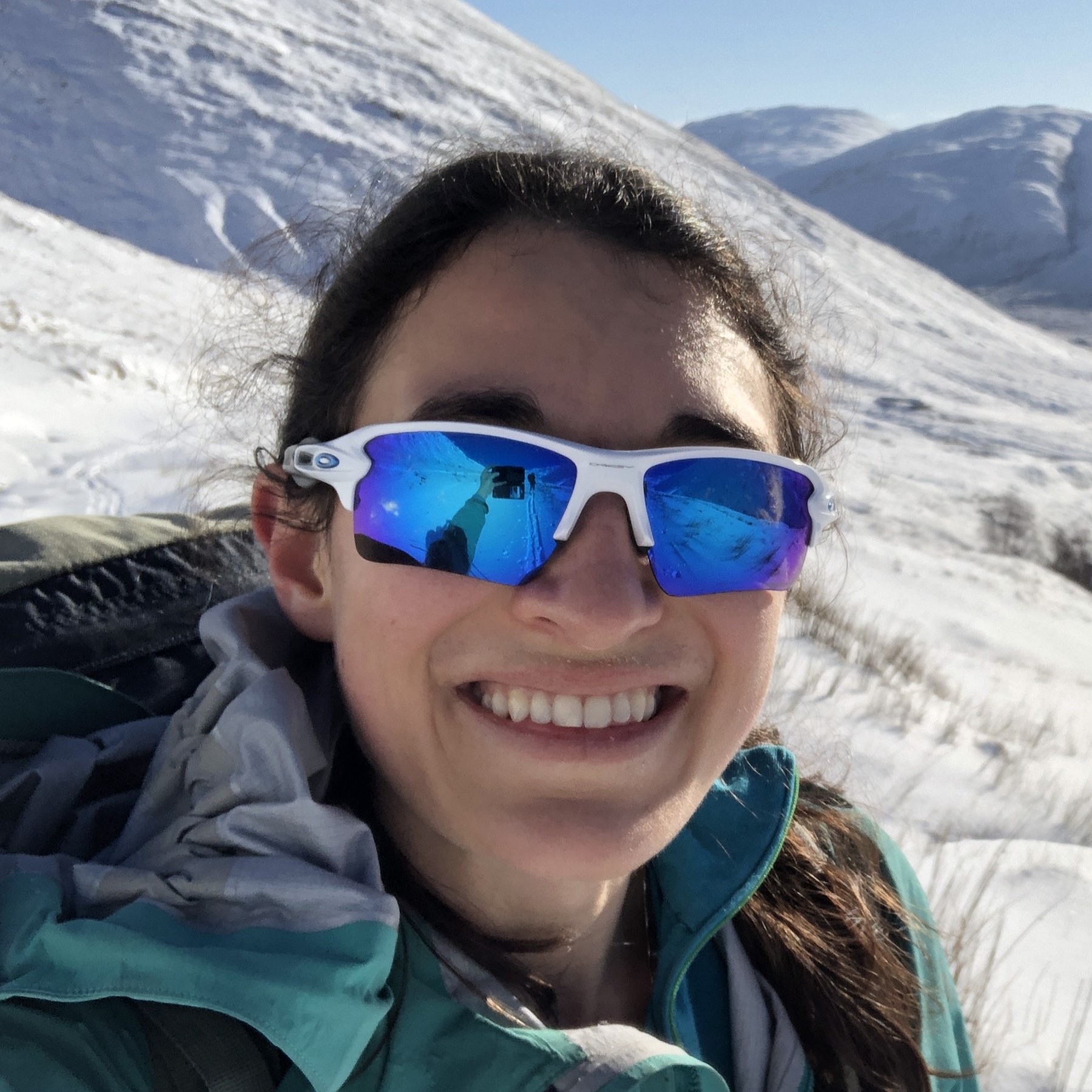 Katie Smith
General Officer
Based in Inverness for the past four years Katie swears it's every bit as good as New Zealand! Having grown up skiing in Aberdeenshire she's no stranger to a bit of heather skiing and rock hopping. Katie joined the club two years ago and wishes she hadn't left it so long to meet such a fantastic group of people! Always keen for a bit of icy dipping and mountain biking on the side.
Alasdair has been obsessed with snow ever since he picked up a snowboard for the first time and lives for the Winter. He had been considering getting into ski touring until he discovered splitboarding and has been been hooked ever since! He moved to Inverness in 2021 and has been on a silly number of club trips already, battling the elements in search of the best snow patches and sometimes even the elusive powder stash. Alasdair loves riding steep, aesthetic lines and doesn't shy away from long ski carries and a healthy dose of heather bashing.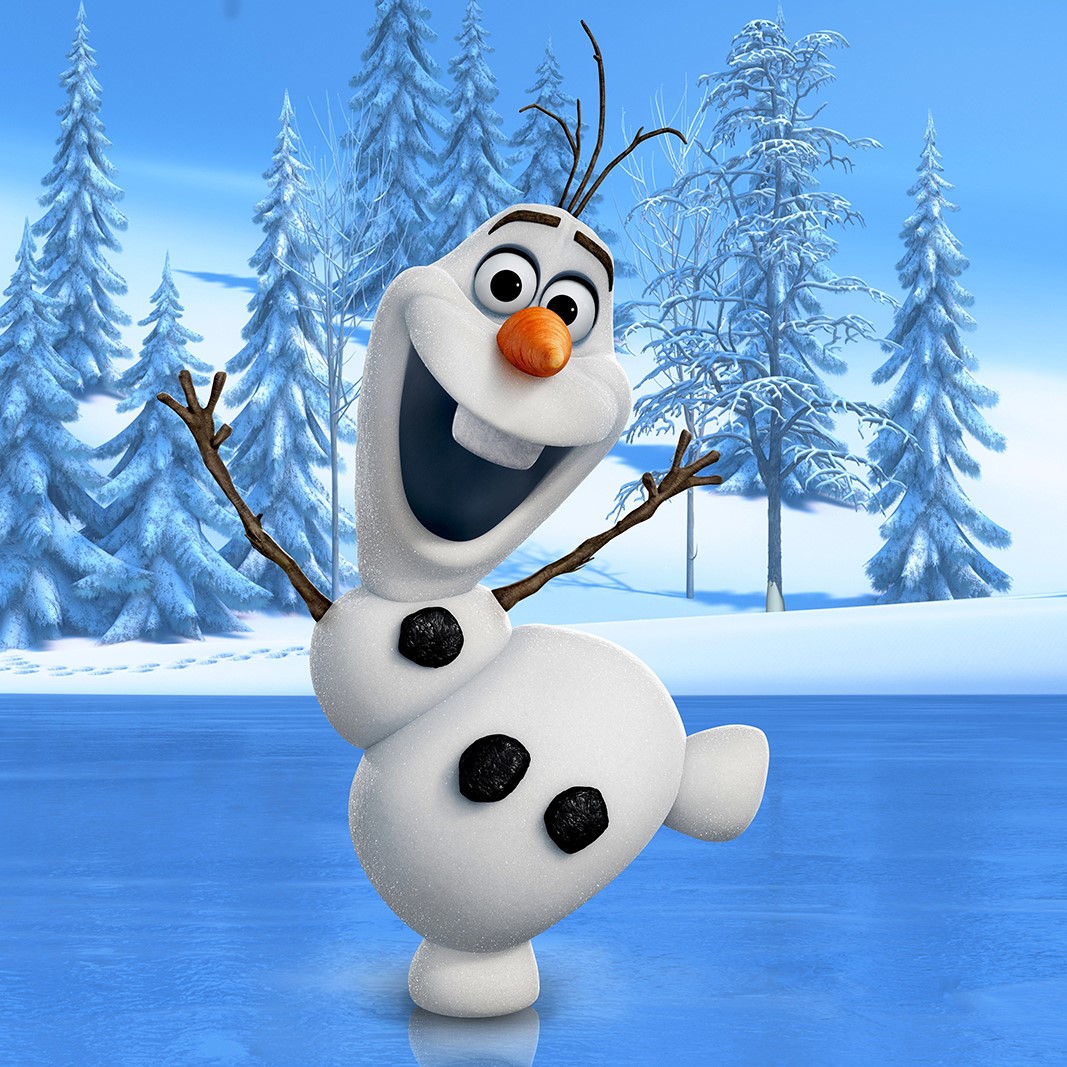 Post is currently vacant. Get in touch with the committee if you are interested in getting involved and helping out the club.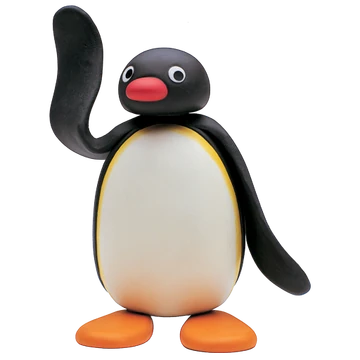 Vacant
Safety & Training Officer
Post is currently vacant. Get in touch with the committee if you are interested in getting involved and helping out the club.