The first day out in the hills is always special and the recent snow provided challenge and fun in equal amounts. The A9 had some snow lying on it and laybys hadn't been cleared so we were right on the side of the road when we parked with trucks thundering past. Balsporran Cottage (Beul an Sporain – Mouth of the Purse) is at about 425 metres. To access the hill you have to cross the railway line (line speed 90mph) so don't get a ski caught on the rail. 
We traversed up the north side of Allt Beul an Sporain aiming, eventually, for Geal Chàrn. Snow was drifted to great depth and this was no easy introduction for the season. Drifts about about 1 metre high were hard to spot from a distance and only an impact confirmed their presence.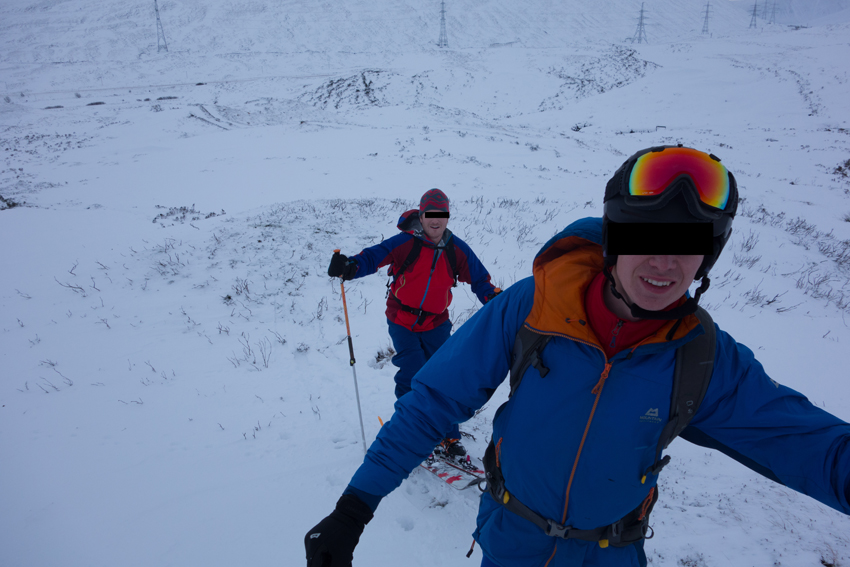 As we ascended, the wind increased and the air was dark and full of snow. The temperature wasn't too cold though but stopping even for a minute or two caused an abrupt cooling and congealing of the juices.
We continued across the burn, with a near close inspection of the water, and up onto Geal Chàrn proper. The going was easy but visibility very poor. However the snow was deep, if heavy, and the hill had very few rocks to crash into on the way down.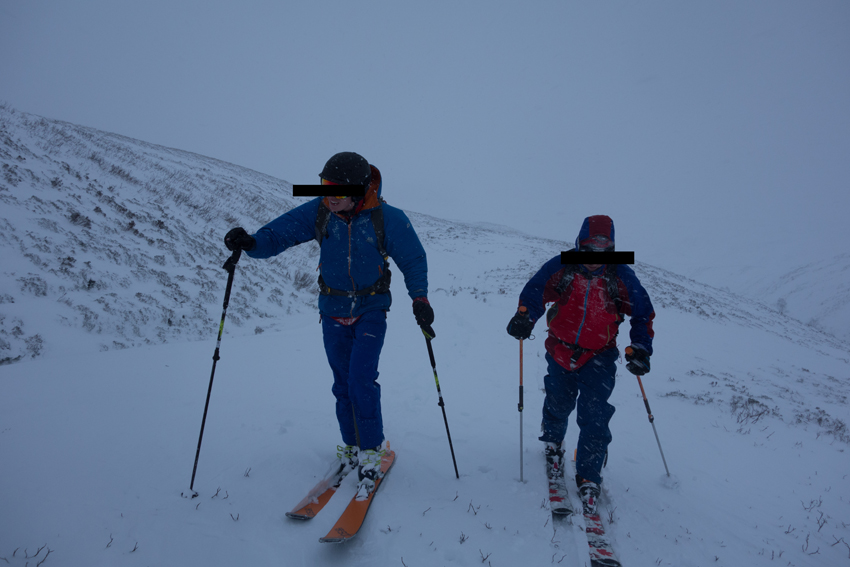 This wasn't a day for summits and we didn't continue beyond the flat section as the wind was really getting up and flatter areas we well scoured.
On the way down, once we gained our confidence, the snow proved to be lovely once we gained momentum. Getting started was slightly difficult and we all did a close snow inspection at some point so the identities of the skiers have been concealed to protect the guilty.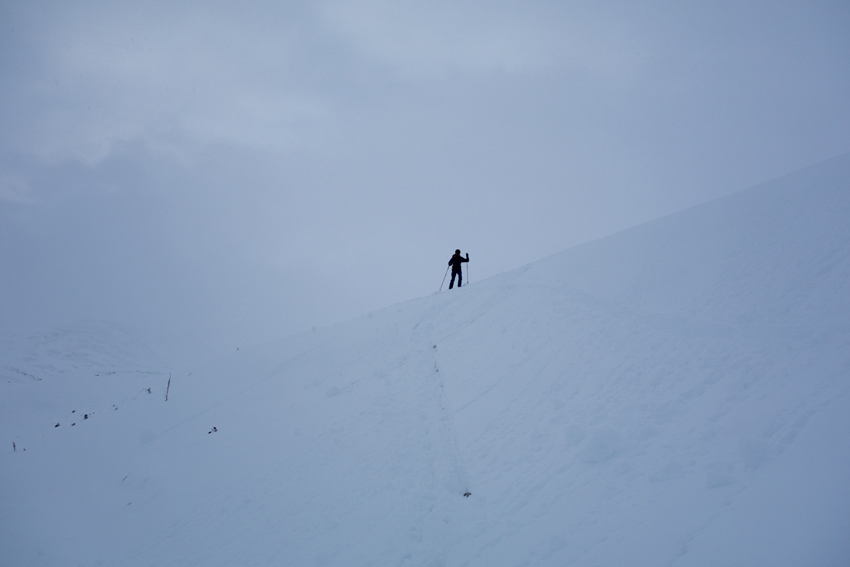 Across the railway line, back to the vehicles and straight to the Dalwhinnie Snack Shack for calories which were present in copious quantities.  You can add "meat" to your baked potato for a mere 80p.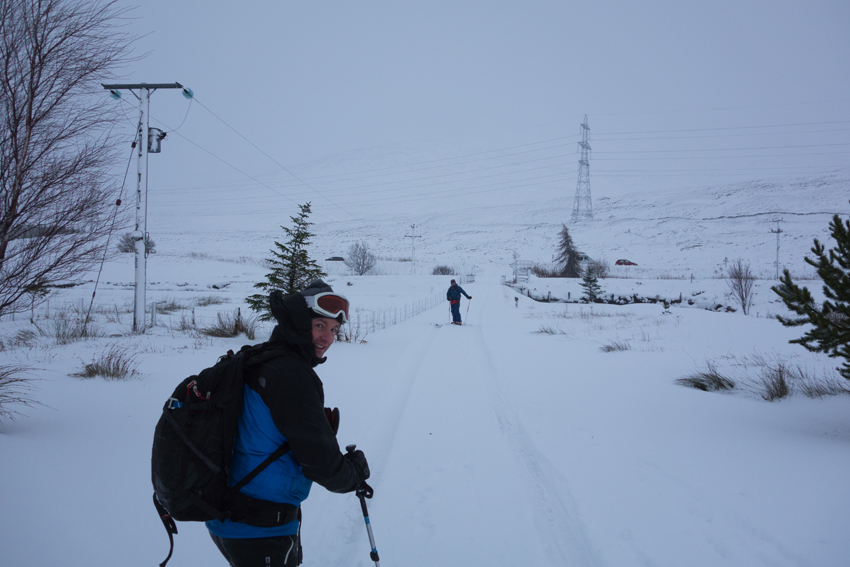 A good time was had by all.  Check out our Programme for more days out like this.