When we were planning the season opener we debated what format we should use.  Once again we were welcomed by the Glen Mhòr Hotel although next year we might need a bigger venue.  We reckon about 70 people turned up to the evening.  A quick calculation reveals that we were generating about 4.9kw of heat at peak output which explains why it got so warm.  If we can harness that energy on the hill then it will be a great season.  
Talking of seasons, we are definitely still in Autumn and maybe late summer with current temperatures.  The great winter of 2009-2010 started this way with the first big snow arriving on the 18th of December 2009.  It didn't stop for some time after that.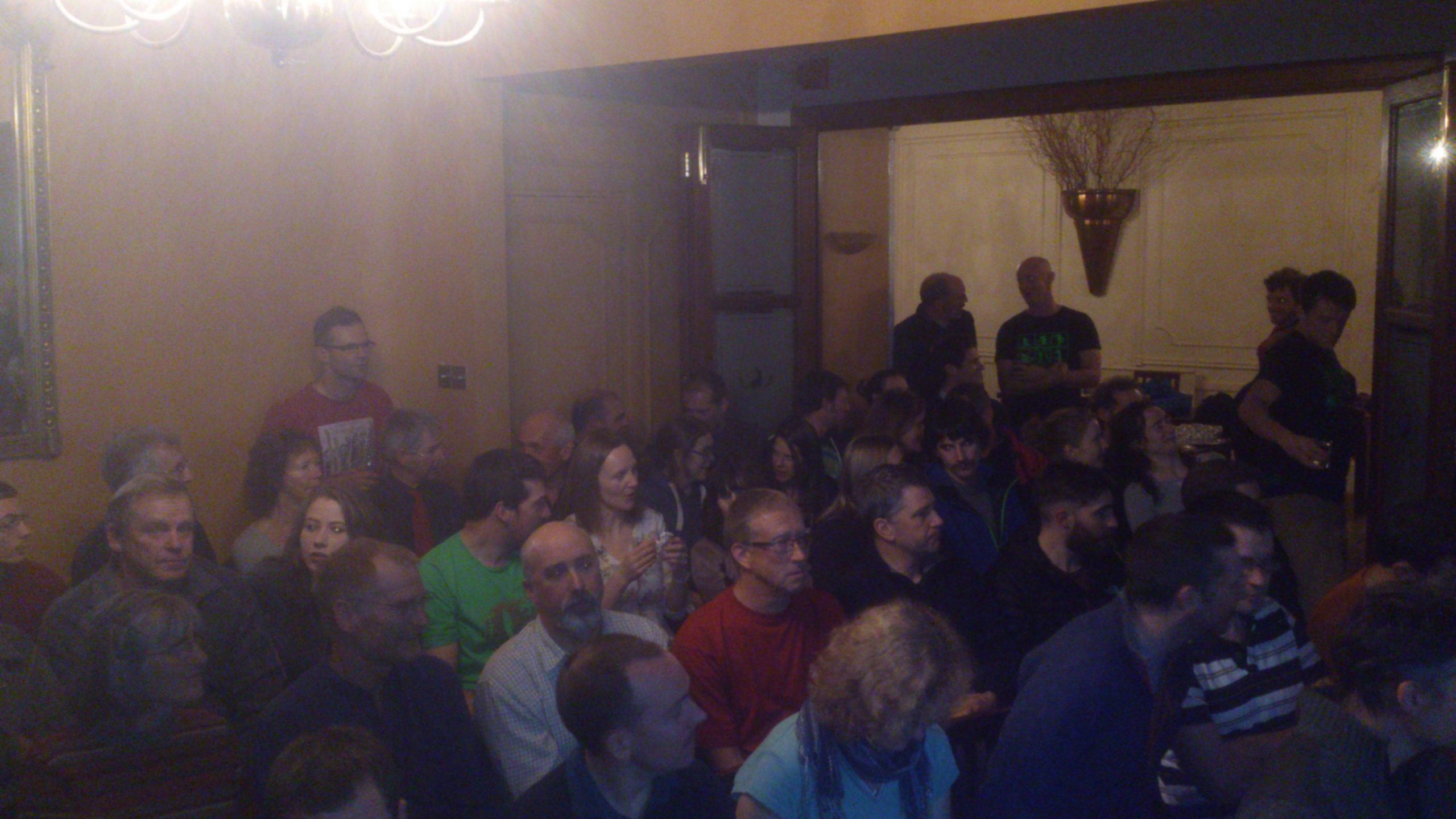 Al Todd delivered a great slide show which included a tour of skiing in Scotland – just what the snow doctor ordered. The slide show had some pictures of Al climbing and winter climbing experience or general mountaineering in winter was a definite advantage last season when faced with ferocious winds and spindrift.  It all added to the fun though.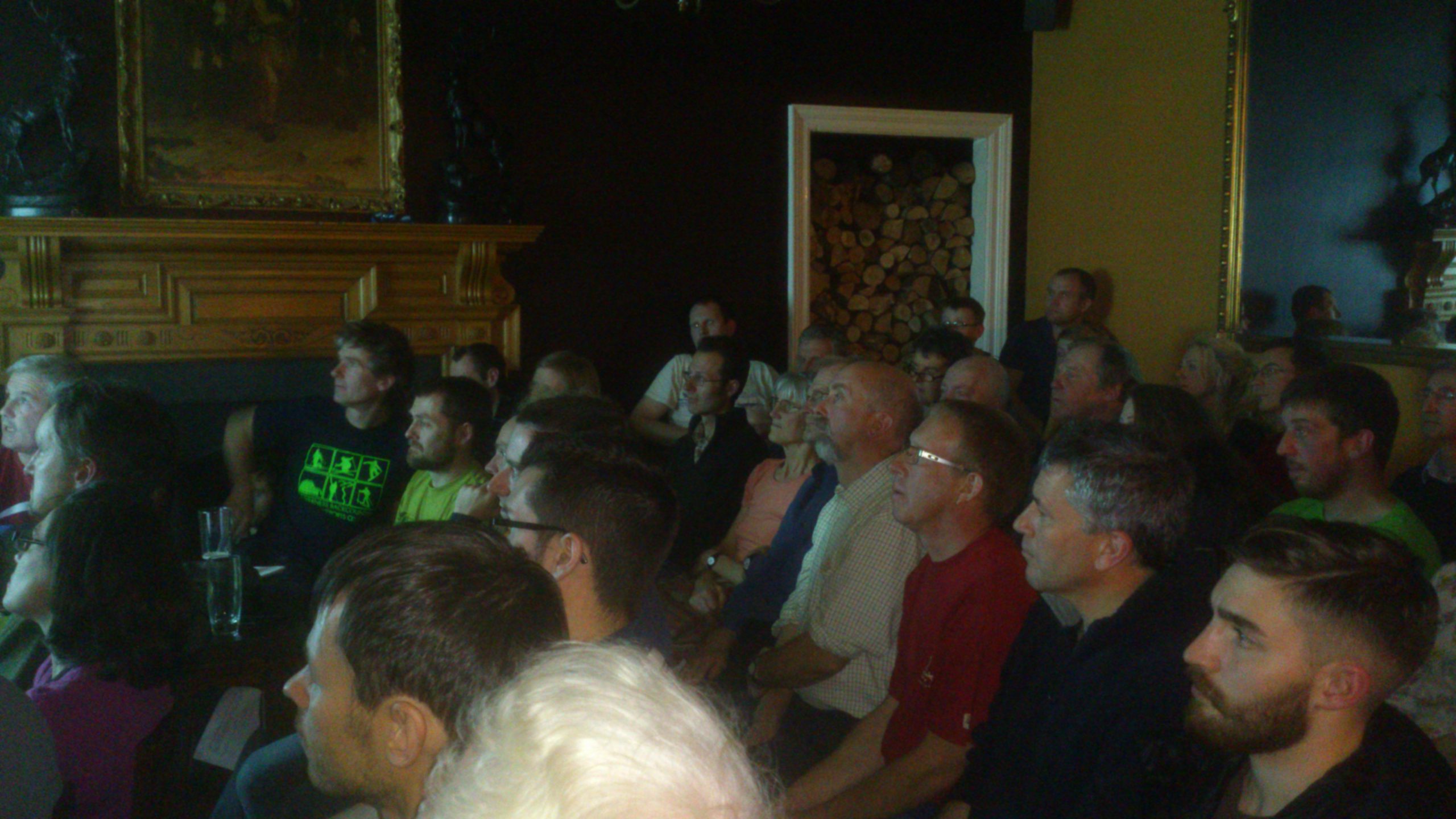 Gordon went through the various benefits of being a member of the Club which are many and include discounts and gear deals.  See Member Benefits for more information.
But the biggest benefit of all is being part of a vibrant and welcoming Club which gets out on the hills in winter.  We think the programme we have lined up is great.  Things will change certainly according to conditions but we will have fun no matter what happens!