By Donald Morris. We had planned and envisaged many things for this day. The first idea was to use the Scottish Ski Club's hut on Cairn Gorm as a social point but it turned out it wasn't available. Then we had the idea of having a barbeque at the bottom of the Braveheart Chair at Aonach Mòr. Lowering the beer keg over the cornice and then skiing down the coire with it in front on a rope was considered. Several scenarios were mapped out all of which drew comparisons with the famous bouncing bombs of the Dambusters.  
In the end though we decided to gather at Loch Morlich after a day out on the hills. One party went up Bràigh Riabhach and another up Cairn Gorm. It was all very pleasant and relaxed in the April sunshine. The back of Cairn Gorm actually held a lot of snow despite the west is best nature of the winter to that point.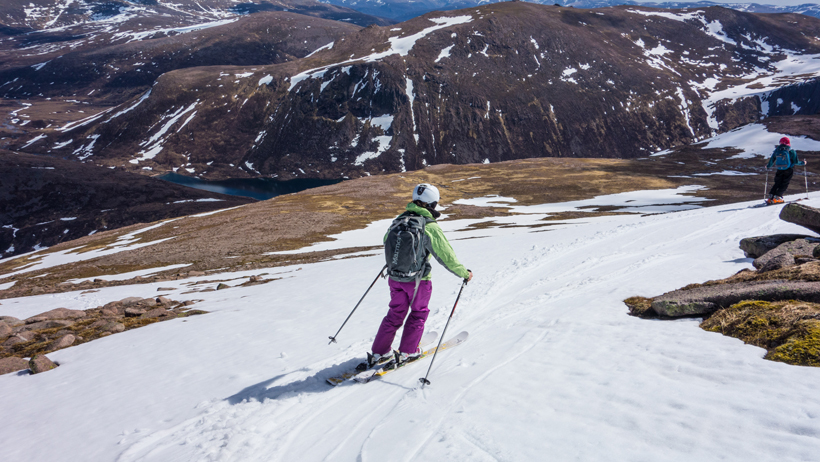 The Club radios proved to be invaluable in adding to the confusion as to where the best descents were. We chose the excellent line down towards the saddle in Strath Nethy without actually getting to the bottom due to some massive avalanche debris. 
A beast of a skin back up followed and that classic moment when some mentions another run down. Yes you do want to but the sweat and exertion from the ascent are still fresh. We did though. 
Then it was down to Loch Morlich for a relaxed gathering by the beach and an excellent BBQ prepared by Troy. One person even barbequed a scotch pie instead of chicken. Now that's clever!