Trip report courtesy of Brendan Hughes.
The club had once again booked the luxurious Ballinloan House and also the neighbouring Innerwick Cottage to host 13 club members for a long weekend.
Unfortunately Perthshire had missed both the major snowfall to the north and south and it was looking very spring-like. It was tough for all the members heading south past the Cairngorms, which were very well covered.

Saturday was a fine day and, saw various hillwalking plans being made with John McKenzie and Angela heading off to do a round of the Glen Lyon 4, Simon Grey, Holly Grey, Erik and Neville heading to do a route around the Lawyers hills, ending up right back at Ballinloan. Brendan Hughes meanwhile went off on a solo mission to 2 remote hills at the head of Glen Lyon to complete all his Munros in the southern Highlands.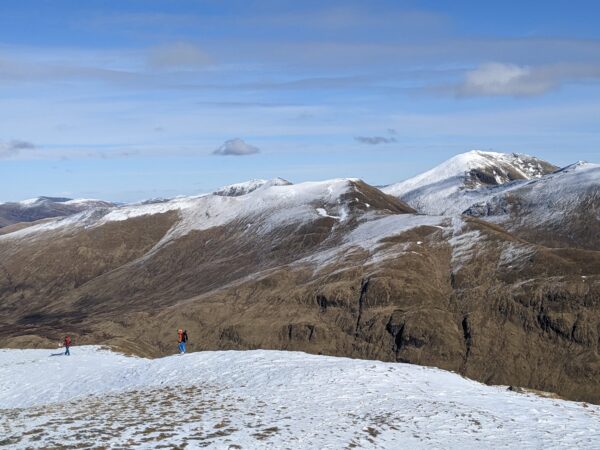 Team 'Keen' (or 'Desperate', depending on your PoV), salvaged the club reputation and name by strapping planks to their packs and heading off to see what they could find to slide on on the east face of Meall nan Tarmahcan. Their efforts were rewarded and some steeps were sended, with Alasdair Stark, Rona Myatt, Ella Peters, Tom Callard and Lisa Fullerton making the grade.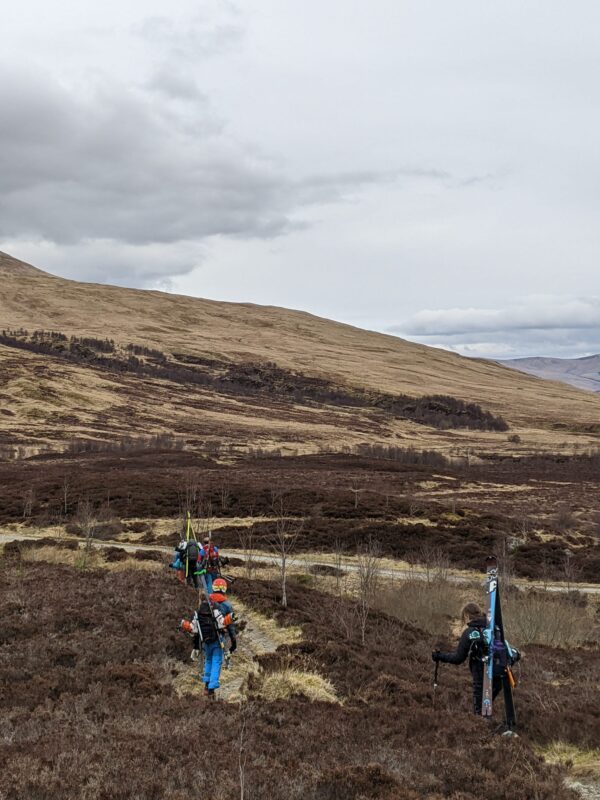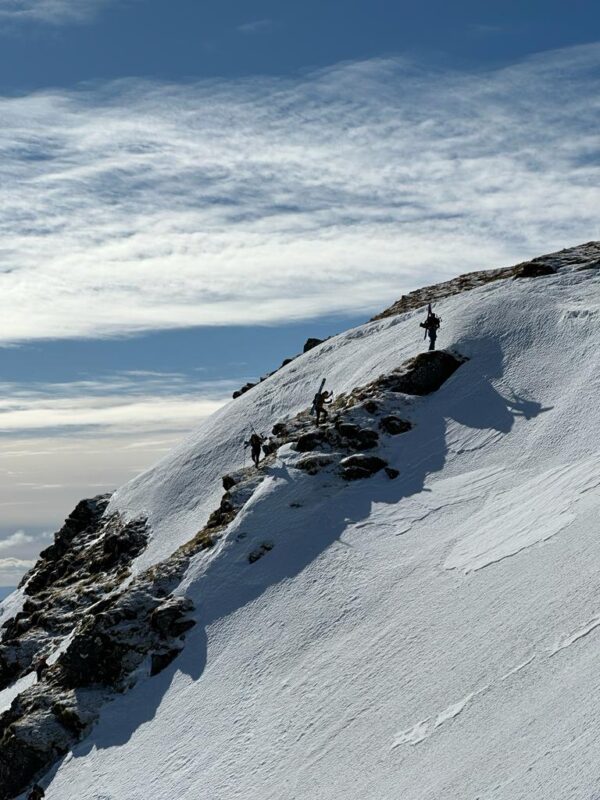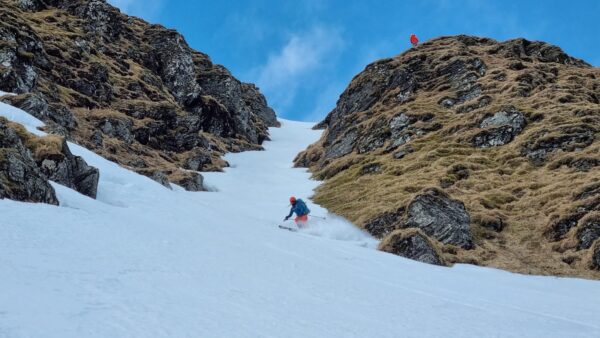 As with Friday night, the whole group were easily able to eat in Ballinloan and after dinner Ella taught the group how to play 'Dutch', which was news to out two Dutch members Erik and Margreit (but this was no barrier to Margreit showing that she is, in fact, a card-sharp). No yoga this year, but we were all intrigued to learn about 'animal exercises' from Ella.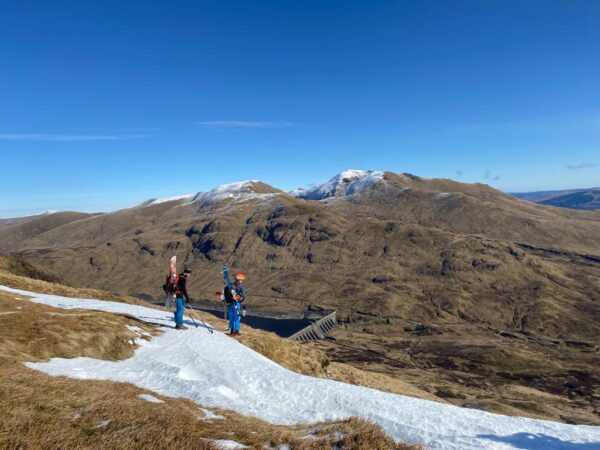 Overnight snow was a mere dusting and Sunday saw team Very Keen out for a 10km run, team 'Nav' heading out under Simon's watchful eye to find obscure contour lines and spot heights and 'Team VFM' enjoying an extended Breakfast-Lunch in Ballinloan.
Some had to depart early but the remainder met up at the excellent Bridge of Balgie Tearoom for coffee and cake. This seemed to lead quickly to another excellent dinner followed by ropework training at Lisa's request.
With Brendan and Alaistair having to head off now too, this just left a few of the hard-core to head off Monday morning, with Holly and Simon eeking the last of the weekend out with a ski at Cairngorm on the way back north.
Another great ISBC trip – thanks to all those who came and an extra special thanks to Margreit, Holly and Lisa for kindly volunteering to organise dinners for the whole group.