By Donald Morris
Two club members left Chisholm's Bridge in Glen Affric on a pleasant promising day. We gazed at the hills to the south, covered in snow, and wondered if we had made the right decision – we had!
We walked with skis on our backs until after the deer fence and then for just another twenty minutes before we could strike uphill to the snow lines in the burn coming down from Toll Creagach.  Tom a' Choinnich looked great as did Sgurr na Lapaich.  In fact every hill looked in amazing condition.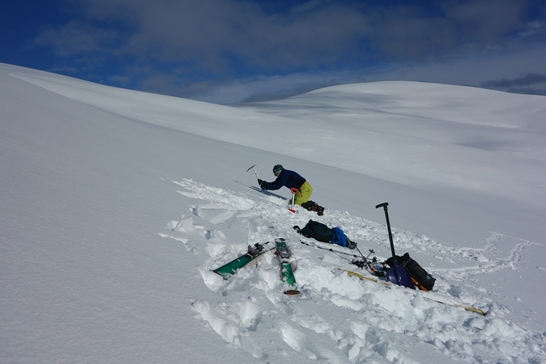 The snowline was very distinct on the hills; evidence of the weather this season, and once we hit it the skinning was easy straight to the summit of point 951. This day wasn't about tops, it was about descents. We dug a wee pit to check the snow pack before committing to the final slope.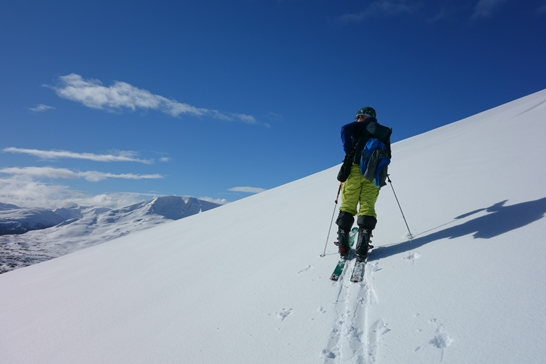 The conditions under ski and overhead were simply stunning. Blue skies, light winds, superb visibility and lovely soft, snow. We measured the depth at 155cm on south facing slopes.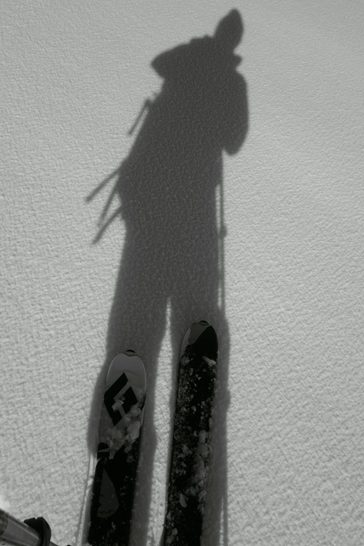 So after the first descent, down the route we had come up, we talked about being satisfied with that as it was so good. However, we decided to head to the top of Toll Creagach and ski back to the burn that way. On the way Gordon decided to jump off the cornice over the burn. He nailed it!
Anyway, onwards and downwards from the summit of Toll Creagach 
So descent number two out of the way, with much whooping and hyperbole, we decided that the legs had enough in them for one more. Up we went to the sop between Toll Creagach summit and 951. Guess what?  More of the same great snow, views and skiing!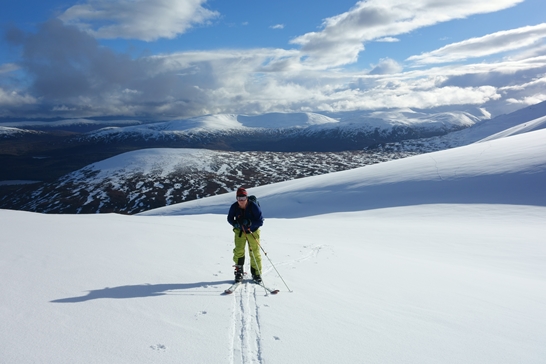 This time we headed to the lowest snow on the hill.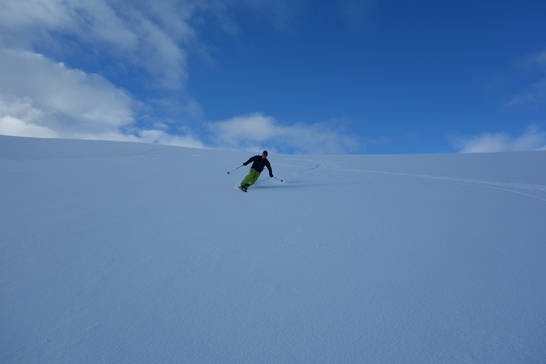 In true club tradition, this meant skiing to the very last snow, across the heather and grass to get maximum value.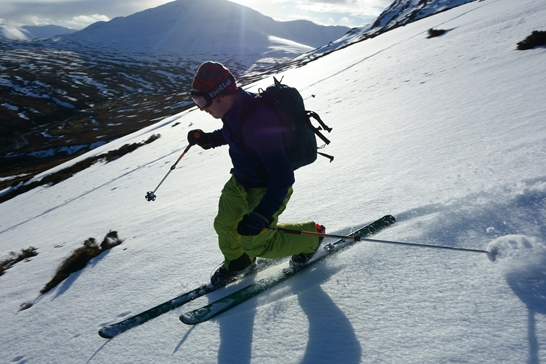 After the snow ran out, all that was left was an hour's walk down the glen to the starting point.  Much fun in the hills!
I was going to type "if you like this, join us on the next event" but you would have liked this so no need to ask.  
Check out our Programme for more fun. At this rate we will be skiing in the summer!