Another weekend, another club trip. This is one of the annual trips the club has to offer, and it is always popular. The beautiful setting of the Loch Ossian Youth Hostel made it a worth while trip despite the lack of snow. There were a few last minute drops outs with snow downers, but 13 (plus one day tripper) of us decided to go along for the fun – and the exercise…..
The train dropped a handful of us off at Corrour station in the dark. Head torches at the ready (you'll be prepared next time Hannah!) we marched our way along the 1.5km land rover track to the hostel. Some of us were glad there was no snow. Imagine how heavy the bags would be carrying all our ski kit too!! Although, in hindsight, I think everyone carried their ski/ski boot/skins/ski crampons weight in food!!!
Arriving at the hostel, Mel had beat us all there and was enjoying some relaxation time with a few gins. Her peace was soon shattered with all of us clattering into the hostel and bagsying the best bunks! Not long after the Southerners arrived off their train and we all got fully settled in and made plans for the following day (over a few wee drinks).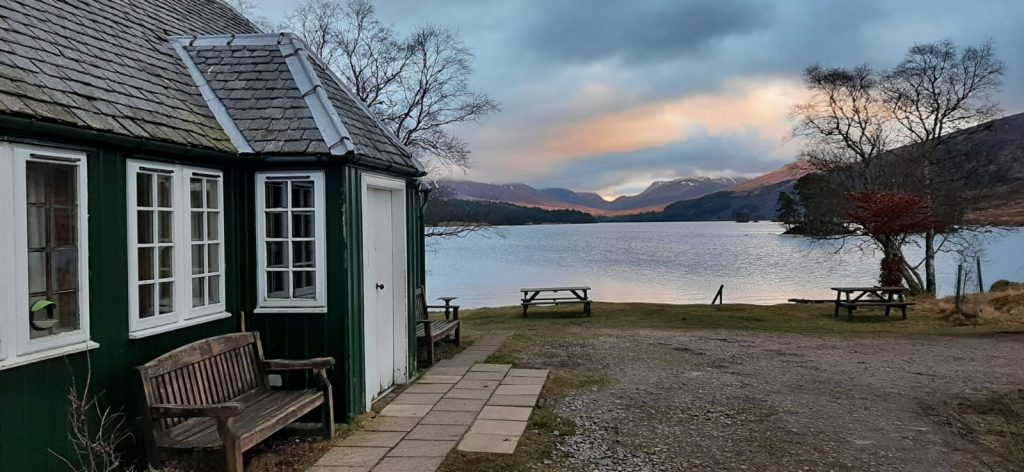 On the Saturday morning we awoke to a dreich overcast day, but the spirits were not damp. The keen runners – Karen, Charlotte, Sam and Kitty – headed out sharp to bag the 3 munros (Carn Dearg , Sgor Gaibhre and Beinn na Lap ) which surround Loch Ossian. Blair set off on his bike to check if other Lochs were better than Loch Ossian!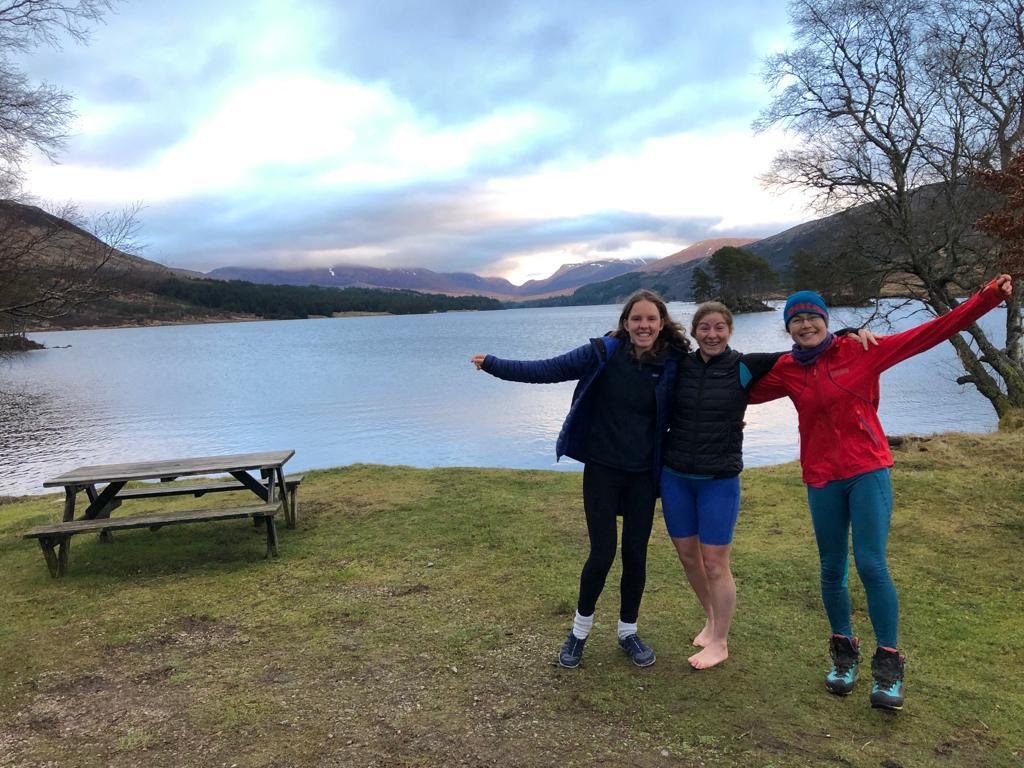 The rest of us (Fee, Kev, Neville, Mel, Cat, Xavier, Rose, Alice and Hannah) headed out on foot to walk the 2 munros on the South side of the Loch. Turns out we did 2 and a half munros due to some navigation issues (as in, we did not navigate and just followed a path)! Turns out paths do not always go the right way. Who knew! A corbett later, we managed to correct ourselves and continue our mission.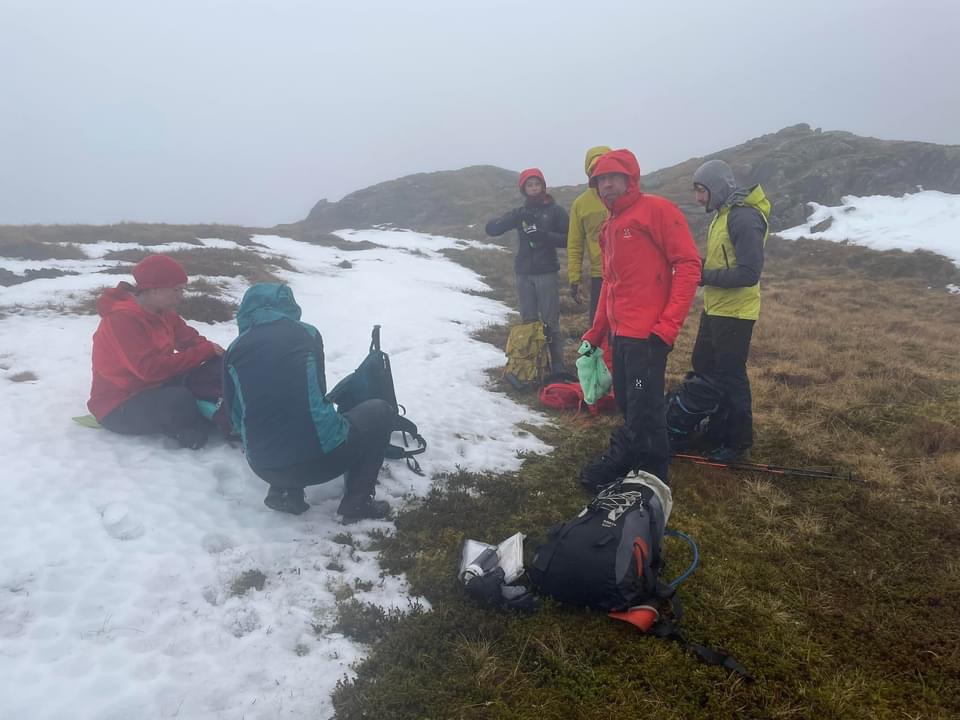 Everyone arrived back at the hostel to regroup and dry off. It was unanimous that it could be described as a 'very Scottish hill day'!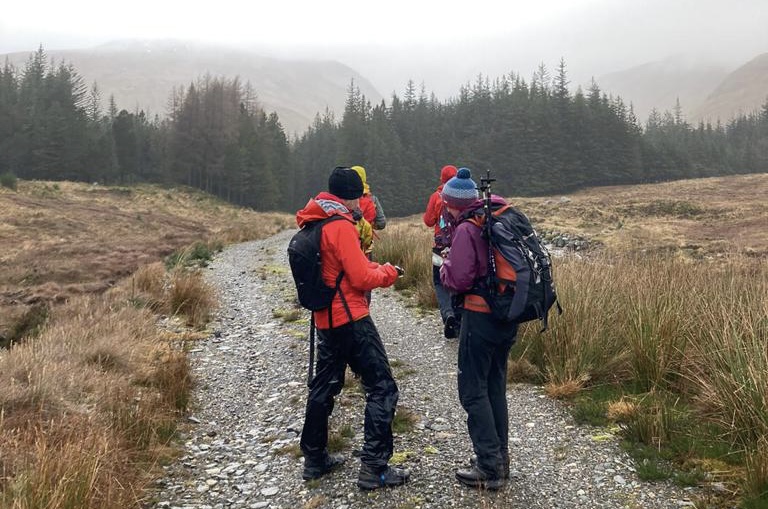 Once the fights over the drying spaces were settled, we all got stuck in to the apres! Apres-hill walk doesn't quite have the same ring as apres-ski!! Nevertheless, the lack of ski kit allowed us to enjoy all sorts of treats and amazingly we still managed to wolf down veggie and meat chilli kindly made by Cat and Mel. Laughter and stories continued late into the night until eventually everyone retired to the dorms for some well earned sleep.
Sunday brought a brighter, and thankfully, drier day. A mix of activities (running, walking, biking, marking, coffee drinking, wine drinking (not naming names), games) took place before folk left to catch trains home.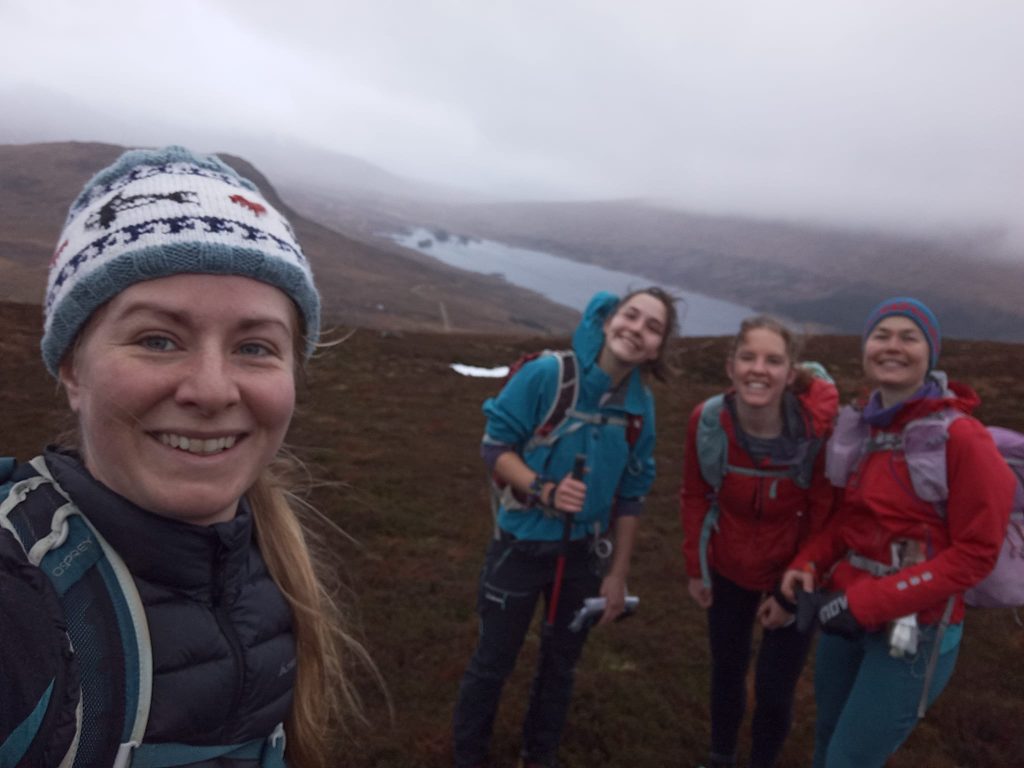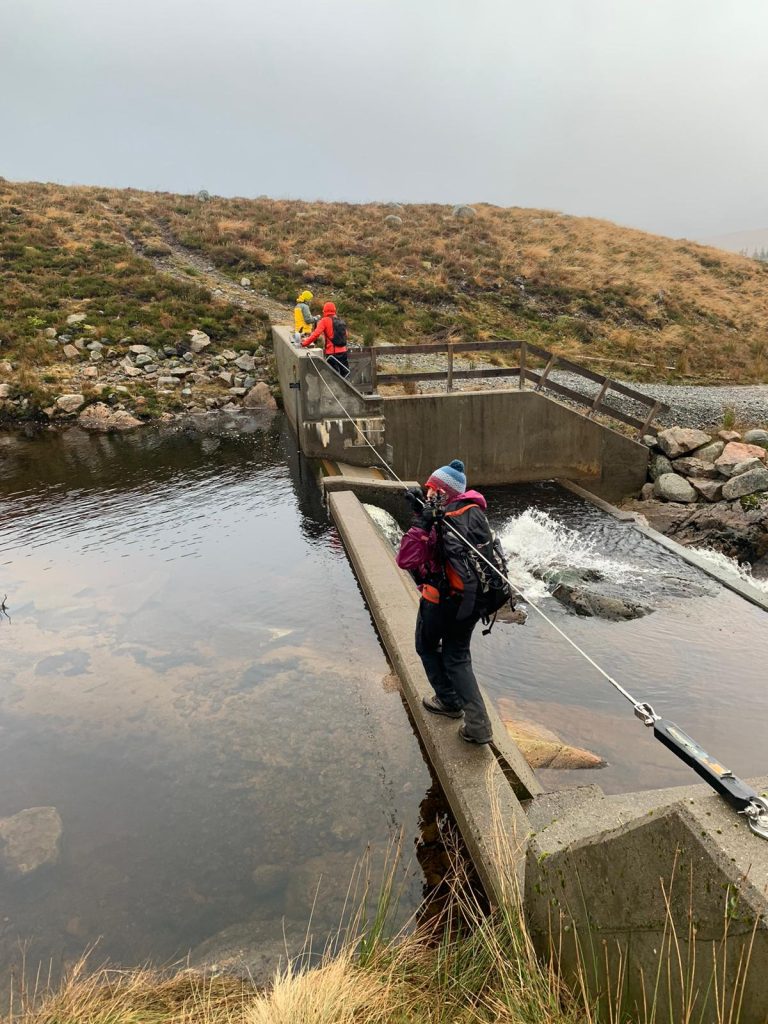 Fair to say, for a ski trip involving NO snow, it was a fantastic and fun weekend with memories and friends made. Although, I think we all look forward to the possibility of heading back there one day with skis under our feet and snow falling around us……
Fiona Neal
(wannabee) ski team:
Rose Norman
Blair Duncan
Hannah Milne
Melissa Cheshire
Fiona Neal
Kevin Neal
Miss C Webster
Neville Elstone
Karen Frake
Charlotte Dewdney
Sam Potter
Xavier Wad
Alice McPherson